Suraj Patel
Suraj Patel, J.D.
Assistant Adjunct Professor of Business Ethics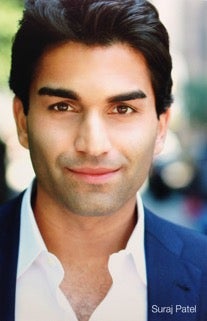 Suraj Patel is a Phi Beta Kappa graduate of Stanford University and holds both a JD from NYU School of Law and a Masters of Public Policy from Cambridge University in England. He is currently an Adjunct Professor of Business Ethics teaching Professional Responsibility focusing on Markets, Ethics, and the Law.
He currently serves as the President of Sun Group of Companies, a national real estate development and investment firm specializing in the hospitality industry. His experience includes leading new developments, major transactions involving debt/equity placements and mergers & acquisitions, and operations with a focus on innovative technology-driven solutions to traditional business processes.
Suraj has also worked as an Advance Associate at The White House, in various capacities on both Obama Campaigns, and researched policy for the US Office of the Trade Representative. He served as Special Assistant to the Chief of Staff of the 2013 Presidential Inauguration and has work experience at McKinsey and Company and in several technology-related startups.
His research includes studying how the failure to address market impact politics and failures of politics exacerbate market failures, especially with regard to international development.