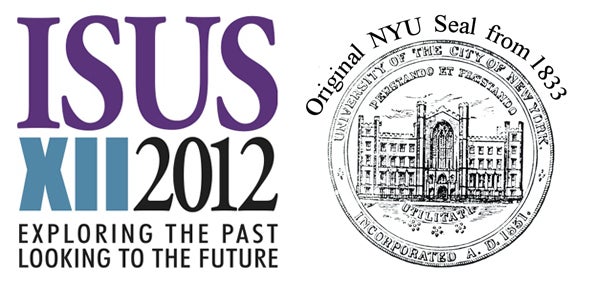 The
International Society for Utilitarian Studies
(ISUS) will be holding its next meeting August 8-11, 2012 at New York University. The conference features papers on topics of interest to utilitarians and consequentialists. The theme of the conference this year is
Utilitarianism: Exploring the Past, Looking to the Future
.
The International Society for Utilitarian Studies – ISUS – provides a forum for scholarly debate and research on utilitarianism and its historical development, and on its present-day relevance in such fields as ethics, politics, law, economics, and public policy. ISUS also publishes the journal
Utilitas
, a leading international review presenting original research in all aspects of utilitarian theory and encompassing the disciplines of moral philosophy, economics, psychology, political theory, intellectual history, law and jurisprudence. For more information, please visit
UCL Bentham Project
.

August 8 - 11, 2012
New York University Stern School of Business
44 West Fourth Street
New York, NY 10012

Sponsored by:

with generous support from



This document was last updated on 08/08/2012 1:20 PM (EST).