Marketing in the News
Current Faculty Media Headlines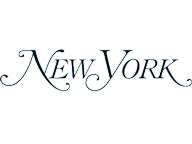 Excerpt from New York Magazine -- "As Adam Alter, a psychologist at NYU who has studied name effects, explained in an email, 'When people aren't sure what the candidates believe, they're often swayed by irrelevant information, like the candidates' names.'"
---
Excerpt from Crain's New York Business -- "'Small businesses are struggling with lower demand and the expectation of greater value while their rent and other costs aren't going down proportionally,' said Jeffrey Carr, clinical professor of marketing and entrepreneurship at New York University Stern School of Business."
---
Excerpt from Fox Business -- "I think it's less about Uber and it's about the sharing economy. This is the biggest thing that investors have been excited about in a long time. The reason why? The sharing economy - it's not just an economic revolution, it's a behavioral revolution. These companies like Uber are shaping and changing behavior."
---
Excerpt from Fox Business -- "You've got to be about sales and distribution at this point. You've got the platform, it's all about making that pitch pitch-perfect for the venues - what are the advantages in making the change because they're steeped in inertia, these whole point-of-sale systems. That's going to be the big challenge for you guys."
---
Excerpt from Financial Times -- "Scott Galloway, clinical professor of marketing at the NYU Stern School of Business and founder of L2, a think-tank for digital innovation, advises: 'The best collaborations let bloggers do what they do best: curate content that resonates with their established audience. Discerning readers will quickly detect when a blogger has gone corporate.'"
---
Excerpt from MBAPrograms.org -- "The takeaways are learning what measurements from social media to use, and seeing the relationship between the actions you take on this platform and their results. 'The causal relationship is more useful and reliable than mere prediction,' says Ghose. All this, he adds, can improve one's management skills because they teach you how to use data to drive decisions."
---
Excerpt from Ecommerce Times -- "'In the case of Zappos, because it is about prospective job candidates, people are going to be very measured and selective about what they say and do on these internal forums,' Ghose told the E-Commerce Times. 'They would want to give the best possible impression to prospective recruiters, and so their content will be very carefully curated.'"
---
Excerpt from The Globe and Mail -- "In the retail sector, Mr. Galloway argued that Amazon.com Inc. is a big winner at the expense of brands that have weak digital strategies, such as Target. He offered what might be the best metaphor I've ever heard to explain what Amazon is doing by building gigantic fulfilment centres outside of urban areas. He suggests that while the cable company is your conduit for digital bits (think cable modem service), Amazon's fulfilment business is set to become your conduit for atoms (physical stuff). Because Amazon spends so much money on technology and fulfilment, Mr. Galloway says it's like they've gone underwater with a huge oxygen tank and forced their competitors, who have much smaller oxygen tanks, to dive down too. He calmly predicts that the weaker players will run out of air and drown."
---
Excerpt from AdAge -- "But releasing an app pits brands against the commandeering forces of social media and games. 'Unless you have something that's an incredible application in terms of utility, it's just a tree falling in the forest,' said Scott Galloway, a marketing professor at NYU. 'No one hears it.'"
---
Excerpt from Yahoo! Finance -- "In the second stage of the research, New York University's Dr Adam Alter studied 500 first and last names of US lawyers. He found that those with the most pronounceable names were promoted faster than their unusually named counterparts, even though they had comparable skills and experience."
---
Excerpt from Fashionista -- "'We have seen a great decline in brand presence on Tumblr, which is a negative forward looking indicator for the platform,' Scott Galloway, founder of digital luxury consultancy L2, says."
---
Excerpt from BedTimes Magazine -- "'Any organization that's only embracing incremental change is in a dangerous position,' said Williams. 'That path is getting narrower and narrower, until at the end, the customer has forsaken you for someone else that you didn't even see coming.'"
---
Excerpt from Fox Business -- "I think it's actually a perfect fit. I see complete synergy between the brands because, when you think about it, the actual guy who designed the headphones used to be the head of design at Apple... People have to stop thinking about Apple as a technology company now and start thinking of them as a fashion and a lifestyle brand... They're also the disruptors... they wouldn't go and acquire someone who's just copied them. And if you look at what Beats did, they're the complete opposite to Apple. So Apple's coming out with these little light headphones, they came out with these big heavy bass headphones. Apple was coming out with something very subtle you hardly see, they were coming out with something very obvious."
---
Excerpt from The New York Times -- "'To position it as a status symbol, as something you buy to impress other people, doesn't make sense,' [Meyvis] said. 'Other people don't see it. You don't talk about it. It makes more sense for mattress advertising to take a functional approach that provides a solution to a problem,' as the ComforPedic iQ campaign does, he said."
---
Excerpt from Bloomberg -- "The percentage of the traffic you get from Facebook to a retailer does not convert at a high rate. The traffic is what we could call low-grade traffic. Whereas, the traffic coming off of Instagram tends to convert at a high rate and have a higher average order value when people do buy."
---
Excerpt from CKGSB Knowledge -- "We can quantify the dollar value of innovation. And I think that's one of the major issues that many managers face. They have to find out whether they should to put more money into the R&D or stop it. That's a major decision and that depends on expected value of that innovation which we can quantify."
---
Excerpt from Forbes -- "From little butter almond flavored pastries that come free with each coffee at Financier shops in New York City, to free hemming of pants over $29.95 at Uniqlo, to free Cosmos served at Dashing Diva nail salons in New York City, customer touchpoints can be powerful differentiators vs. competitors and can also generate significant buzz and earned media!"
---
Excerpt from Smart Company Australia -- "Drawing on a number of studies, Alter put forward the case that bursts of 'artificial complexity' can shake people out of their stupor. In a sense, the occasional wave in otherwise flat surf can force us to concentrate a little harder."
---
Excerpt from Financial Times -- "'These companies are hot on the heels of Instagram, and keen for first-mover advantage in the nascent field of visual social commerce,' says Scott Galloway, founder of L2. 'Regardless, Instagram remains head and shoulders above the competition. In under two years, it has become the most powerful social media platform for visual-based branding in the world,' he said."
---
Excerpt from Fox Business -- "I'd want to see the results of some small-scale experiments. I think it's great you've got these pilots lined up, but I think they're going to be really important. You've got to ask what resources do you need to complete these pilots, what questions do you need answered, and how do you measure the success of these mini-pilots, because that's going to dictate how you scale this up."
---
Excerpt from USA Today -- "With the inundation of online ads, marketers are realizing that their standard ways of advertising are not always effective, said Anindya Ghose, marketing professor at NYU's Stern School of Business. 'I think we will see more of these novel, interactive ads in the next few years,' Ghose said."
---
Excerpt from Re/code -- "You either pay to play or you go out of business. … It's slowly sucking the air out of all the other big e-commerce players."
---
Excerpt from The New York Times -- "'I would call this a rookie move,' said Scott Galloway, a professor of marketing at New York University. 'Doing it on Twitter is no different as if they'd changed their uniforms to bull's-eyes.'"
---
Excerpt from ABC.net -- "That, to me, is the most staggering piece: that this color, something that we see visually, can actually change how we feel physically. It turns us into weaker people as we perceive the color...It was such a fascinating effect to me that it became an emblem for what I discuss in the book, which is how the world, in all sorts of strange ways, influences how we think, feel and behave in ways that we wouldn't expect."
---
Excerpt from Portland Press-Herald -- "The research – by Harvard Business School Assistant Professor Uma Karmarkar and Bryan Bollinger, an assistant professor at New York University's Stern School of Business – showed that the correlation between reusable bags and indulgent foods doesn't apply to people with children at home."
---
Excerpt from LinkedIn -- "Operating as a luxury brand implies investment in long-term brand value. Simplicity and clarity help you remain focused so that you can keep producing well-developed, complex ideas that are executed with care and attention."
---
Excerpt from Bloomberg -- "You basically have a hardware company that looks like, if you look at the balance sheet and the income statement, it looks like a software company. Or maybe not a software company, but a services firm, much less a hardware firm. So ... this really does quiet a lot of naysayers around Tim Cook's abilities and his leadership and the numbers. They delivered today in spades."
---
Excerpt from Sydney Morning Herald -- "Another cue is the use of sound. Consumers are more willing to part with their hard-earned cash when they're in a shop playing fast-tempo, upbeat music. 'If you're thinking faster, and you're on that tempo, you're likely to respond by spending more quickly,' [Alter] says."
---
Excerpt from CNET -- "NYU Stern School of Business professor Tulin Erdem, meanwhile, on Friday also testified that she conducted her own studies, using eye tracking, to determine what devices consumers would buy. She concluded that Apple's patented features didn't boost desire for Samsung's products."
---
Excerpt from Business News Daily -- "'While people may be drawn to brands that fit their identity, they are also more likely to desire a sense of ownership and freedom in how they express that identity,' wrote Amit Bhattacharjee, Jonah Berger and Geeta Menon, co-authors of the study. 'Identity marketing that explicitly links a person's identity with a brand purchase may actually undermine that sense of freedom and backfire.'"
---
Excerpt from Bloomberg -- "Here's the argument against the whole thing. The wearables market is already evolved, it's already got a great player and it's [the iPhone]."
---
Excerpt from Forbes -- "While the most innovative firms communicate to employees in different ways that risk taking and individuality are highly desired, it doesn't mean all product development risks are OK. The most successful firms also have checks and balances to avoid completely uncalculated reckless risks, and they embrace and learn as much as possible from failures."
---
Excerpt from CNET -- "[Erdem] testified she conducted her own studies, using eye tracking, to determine what devices consumers would buy. Erdem didn't include Apple's patented features because she said it wouldn't be realistic based on what's typical for device comparison sites. And she concluded that things such as the secondary camera didn't boost desire for the products. 'As a group, the minor things didn't drive demand,' she said. 'It was the major things that drive demand.'"
---
Excerpt from The New Yorker -- "Scott Galloway, a marketing professor at New York University's Stern School of Business, told Marketplace that younger, hipper tech executives often show up at meetings jotting notes in a Moleskine instead of using a tablet."
---
Excerpt from MarketWatch -- "'When [baby product manufacturers] need to launch a new product, they need to go to the influencers,' Ghose says. 'And mommy bloggers are obviously very influential.' Ghose says that while there haven't been rigorous academic studies yet quantifying the impact of these influencers on sales, anecdotal evidence abounds, such as LeapFrog Enterprises Inc.'s (NYSE:LF) success during the holiday 2011 season promoting its LeapPad tablet through popular bloggers. The company said in its subsequent annual report that the LeapPad launch helped boost its net sales 5% from 2010 to 2011, to $455 million."
---
Excerpt from Marketplace -- "Tom Meyvis, a professor of marketing at the Stern School of Business at New York University, cites Brawny paper towel's sucessful handling of an image problem the brand had with its illustrated spokeman. 'The Wall Street Journal described him as a 70s porn star,' Meyvis says. But, Meyvis notes, that brand handled its image right–by taking baby steps. It slowly shrank the problem mustache, and character, until they were replaced by one a little more up to date."
---
Excerpt from The New York Times -- "It is what the psychologists Yaacov Trope of New York University and Nira Liberman of Tel Aviv University called temporal construal theory. They showed that people are more idealistic and generous when dealing hypothetically with the distant future than they are about actions they need to take today. That's why it pays to ask people to decide on measures to uphold egalitarian ideals when they don't have to cough up the money immediately."
---
Excerpt from Harvard Business Review -- "B&Q (winner of the 2006 'Age Positive Retailer of the Year' Award) says that it hires for soft skills, such as conscientiousness, enthusiasm and customer rapport, which senior workers also seem to show in abundance, while Home Depot famously looks to older store clerks for the experience-based know-how that customers demand. And these aren't just perceptions: A report from the Sloan Center on Aging & Work at Boston College has found that, compared to younger workers, older workers do have higher levels of respect, maturity and networking ability."
---
Excerpt from Forbes -- "One approach to providing environments that foster innovation is to take functional groups out of their silos, create multifunctional teams and locate them 'off campus': even if only in a different building across the street. Placing multifunctional team members in close proximity, away from headquarters encourages teamwork, bonding, more regular communication, and shared goals."
---
Excerpt from Business Insider -- "'We believe it's vastly overvalued and that the love affair with Twitter is about to come to an end,' said Galloway, who also runs the L2 digital innovation think tank. 'If you look at the number of advertisers advertising on each platform, LinkedIn actually has more advertisers than Twitter.'"
---
Excerpt from Fast Co.Design -- "When your first sponsor is Citi and it's called Citi Bike, there's not a lot of value for other advertisers. They should have known upfront they were selling one sponsorship, and should have planned accordingly."
---
Excerpt from Smithsonian Magazine -- "Even the perception of speed can be deceptive. When things come easily or quickly, when we don't have to struggle, we tend to feel smarter, a concept termed fluency. In one study, Adam Alter and fellow psychologists at New York University asked volunteers to answer a series of questions typed in either a crisp, clear font (a fluent experience) or a slightly blurred, harder to read version (a disfluent one). The people who had to work harder ended up processing the text more deeply and responding to the questions more accurately."
---
Excerpt from Bloomberg TV -- "I think Aereo is the Napster of our generation. I think it's going to be put out of business. They're taking on a 57 billion dollar industry whose infrastructure ... you can use technology to steal, and that's effectively what the industry will say these guys are doing."
---
Excerpt from Bloomberg TV -- "Crisis management always boils down to the same three things. Acknowledge the issue, get the top guy or gal addressing the issue, and then overcorrect. And I think they've done everything except address the issue when it actually happened and that's what they're getting heartache about. She gets a pass. She's fine. She's been on the job six weeks."
---
Excerpt from The New Yorker -- "In 2012, an economic analysis by Masakazu Ishihara, of New York University, and Andrew Ching, of the University of Toronto, found that if used games were to disappear from the market and new games stayed at current prices—which would effectively make the games more expensive for the buyer—the average profits per game would fall by ten per cent."
---
Excerpt from TIME -- "'In the future, donors will be a lot more circumspect and skeptical about putting in money, especially in projects where they could have even an inkling of an idea that this might be bought out by a tech giant like Google, Facebook, or Apple,' says Anindya Ghose, a professor at New York University who studies the crowdfunding sector. 'They do not believe in backing projects for financial, commercial reasons. For them it's a lot about a cause or altruism.'"
---
Excerpt from Business 2 Community -- "A lot of consumers – particularly Gen Y, Gen Z and to a certain extent Gen X – are quite open to marketing. They know that in order to use a free app, or to use a particular service, they'll be exposed to ads. They accept this as a fact of life. But they want those ads to be relevant to them, and they're willing to disclose information about themselves to ensure that happens."
---
Excerpt from Minyanville -- "In December of 2012, New York University Stern School of Business professor Masakazu Ishihara and University of Toronto Rotman School of Management professor Andrew Ching published a study asking that exact question. The study, 'Dynamic Demand for New and Used Durable Goods Without Physical Depreciation: The Case of Japanese Video Games,' found that if used games were to be eliminated from the market, the profit to game publishers would drop by 10% per game. However, if publishers were to adjust prices to optimal levels, they would see per-game profit increase by 19% over current levels."
---
Excerpt from Forbes -- "The primary external activities to make organizations more innovative include: 1) Communicating idea sourcing needs/challenges to external communities 2) Creating internal teams, often as part of Open Innovation departments, to scour the world collecting inspiring stimuli, benchmarking relevant firms, and looking for potential partners and acquisition candidates 3) Organizing the collected stimuli so it can be easily searched for and found by those who would benefit from it inside the firm."
---
Excerpt from Bloomberg -- "'Both sides have personalized the issues,' said Scott Galloway, a professor of marketing at New York University."
---
Excerpt from The Huffington Post -- "However, Hal Hershfield, assistant professor of marketing at NYU's Stern School of Business, has found that when people can realistically imagine their future selves in a clear and positive light they are increasingly able to make choices that will benefit that future self."
---
Excerpt from Forbes -- "Bases for new products and services innovation can be ground-breaking and revolutionary, resulting from major new technologies such as 3D printing or nanotechnology, or small, simple, and seemingly obvious, like turning a ketchup bottle upside down, adding a 4th ball to a tennis ball can, or offering bright colors to items previously only white, black, or monochromatic. Innovations can involve simply taking something that has long been utilized or enjoyed in one market, such as a food, or face cream, and introducing it to a market that has never seen it."
---
Excerpt from CNC World -- "In a market like China, you would want some sort of government regulation to enforce that only accredited investors can come and participate in these markets and on of top that, you also want a self-policing community system in place."
---
Excerpt from Science Codex -- "'We predict that in a gift-giving situation, both the gift givers and gift receivers will focus on the gift receivers when thinking about the gift. Givers will choose gifts that are more desirable over gifts that are more practical, whereas receivers will give greater weight to the gift's practicality,' write authors Ernest Baskin (Yale University), Cheryl J. Wakslak (University of Southern California), Yaacov Trope (New York University), and Nathan Novemsky (Yale University)."
---
Excerpt from LinkedIn -- "Adam Alter, in this recent online New Yorker piece about whether the poor have more meaningful lives than the rich, noted that if happiness was all that mattered, people wouldn't do ultramarathons or Tough Mudder events: 'Some of the most rewarding life experiences are popular because they favor meaningful hardship over simple pleasure.'"
---
Excerpt from The New York Post -- "'This thing is nuts,' says NYU Stern professor and psychologist Jacob Jacoby, who likens the lakkris latte to an ostentatious Gucci or Hermès belt. 'It's about conspicuous consumption — displaying wealth. It says something about themselves: 'Look, I can do this,' he explains."
---
Excerpt from Reuters -- "It's been a brutal winter. When it's a brutal winter, people are not going to go out and shop. And so the fact that there is an increase rather than a drop is a pleasant surprise to me."
---
Excerpt from Financial Times -- "In New York, Sam Craig, professor of entrepreneurship and arts and media management at NYU Stern, highlights the power shifts in the industry. 'Control is passing from the firms to the consumer,' he says."
---
Excerpt from Forbes -- "Researchers Uma R. Karmarkar and Bryan Bollinger report their preliminary findings in their working paper BYOB: How Bringing Your Own Shopping Bags Leads to Treating Yourself, and the Environment."
---
Excerpt from PsychCentral -- "The researchers, Uma R. Karmarkar, Ph.D., assistant professor of business administration at HBS, and Bryan Bollinger, Ph.D., assistant professor of marketing at New York University's Leonard N. Stern School of Business, were surprised to find that the influential effects linked to reusable bags were not causal, but seemed to worked in tandem, pushing shoppers in seemingly opposite directions at the same time."
---
Excerpt from The New Yorker -- "According to a great deal of research, positive fantasies may lessen your chances of succeeding. In one experiment, the social psychologists Gabriele Oettingen and Doris Mayer asked eighty-three German students to rate the extent to which they 'experienced positive thoughts, images, or fantasies on the subject of transition into work life, graduating from university, looking for and finding a job.' Two years later, they approached the same students and asked about their post-college job experiences. Those who harbored positive fantasies put in fewer job applications, received fewer job offers, and ultimately earned lower salaries."
---
Excerpt from The New York Times -- "'You can make the argument that this is the most powerful social media platform in the world right now,' said Scott Galloway, the founder of L2 and a professor of marketing at New York University's Stern School of Business."
---
Excerpt from Poets & Quants -- "Anindya Ghose holds nine 'best paper' awards, the National Science Foundation's CAREER Award, a Google Faculty Award, and more than a dozen grants from Microsoft, Google, and other corporations. His investigations into the economic consequences of social media, digital advertising, and mobile advertising are his claim to fame. He is an expert in quantifying the economic value of user-generated content on social media; examining the economics of search engine advertising; modeling consumer behavior on the mobile Internet; and measuring the welfare impact of the Internet. When he's not teaching or producing award-winning academic work, Ghose keeps himself occupied as senior adviser to technology start-ups."
---
Excerpt from Bloomberg TV -- "It's more challenging for a company to try and express things visually versus text, but we've been listening to words for a few thousand years, reading words for a few hundred years. We've been interpreting images for thousands or even millions of years, whether it was writings on cave walls or looking at how high the sun was in the sky to figure out when we plant our crops, so visuals are really impactful...The rise of the visual web, it's here's and it's happening."
---
Excerpt from Business Insider -- "We already know that credit cards dull 'the pain of paying' compared to cash, according to a study from NYU's Stern School of Business, so paying with someone else's credit card is essentially pain free—and that's why it's so dangerous."
---
Excerpt from The Guardian -- "The key concept here, explored in depth by the psychologist Adam Alter, author of the book Drunk Tank Pink, is 'cognitive disfluency'. When information glides by too frictionlessly, we're liable to find it harder both to understand and to retain."
---
Excerpt from Canadian Lawyer Magazine -- "A mercurial economy and the many ups and downs of the legal profession are changing the game but law firms, particularly Canadian ones, are not the most agile and responsive. But New York University Stern School of Business professor Luke Williams told an audience at Legal Tech today that this is the type of environment that forces disruptive innovation."
---
Excerpt from Bloomberg -- "They're going to have to figure out a way to raise prices across a segment of consumers. They're going to start segmenting their high-end consumers and charging them more."
---
Excerpt from San Jose Mercury News -- "One expert isn't convinced Icahn has much of a chance. Shareholders, said Scott Galloway, professor of marketing at NYU Stern, don't revolt over 'financial engineering.' Apple reports earnings Monday and Cook may address Icahn's proposal."
---
Excerpt from Bloomberg TV -- "When I got out of business school, the majority of us did pretty well. We made good livings. And now I think the term is, 'it's never been easier to be a billionaire.' Someone in my class of 130 kids, either through alternative investments, or getting on the right technology train...there's a decent chance we'll have a billionaire in those 130 kids in the next ten years. I think also a third of them are going to end up living at home at some point. They're not going to get onto the right job path, not get the right skills, they're going to have student debt that's going to get in the way of them taking risks, and there's a good chance they're really going to struggle. So it's never been harder to be a millionaire in the US, but it's never been easier to be a billionaire. We have this bifurcation of unprecedented proportions."
---
Excerpt from BBC News -- "Detroit's ties to the auto industry have also lent it an appeal as the 'real man's city', says Scott Galloway, who teaches marketing at New York University's Stern Business School. Detroit 'reeks grit and toughness', he says, an association that is strongly male but can appeal to both sexes. 'Associating with a product that makes you feel manly or masculine is an incredible asset, and right now there is no more macho city than Detroit.'"
---
Excerpt from AP TV -- "'The Baby Boomer story is a simple story. They look back to their past with rose-tinted glasses. Everything that happened when they were young was wonderful,' said Priya Raghubir, professor of marketing at New York University."
---
Excerpt from Edge.org -- "The worship of parsimony is understandable in the natural sciences, where it sometimes does happen that a single law or principle, or a very simple theory, explains a vast and diverse set of observations. Newton's three laws really do explain the movements of all inanimate objects. Plate tectonics really does explain earthquakes, volcanoes, and the complementary coastlines of Africa and South America. Natural selection really does explain why plants, animals, and fungi look as they do. But in the social sciences, the overzealous pursuit of parsimony has been a disaster."
---
Excerpt from The Atlantic Cities -- "According to Scott Galloway, a marketing professor at the NYU Stern School of Business, naming rights for big city infrastructure is actually not a bad sell. It comes with the guarantee that millions of people will see the brand on a more permanent basis. Galloway says his gut is that a lot of companies might want to purchase naming rights for things like mass transit, they're just not sure how much they're really worth."
---
In a recent article, NYU Stern Professor C. Samuel Craig explores how culture and cultural products – film, television, music, dance, opera, fashion and art – are created and consumed. Referencing more than 40 papers on the topic, he examines the role of cities, context and technology in fostering the creation of culture.
---
Excerpt from Forbes -- "Look now for Ahrendts to bring her tech-enhanced fashion acumen to Apple, which could mean an expansion of the brand to apparel and accessories such as handbags, jewelry and watches, said Scott Galloway, founder of digital think tank L2. It's all part of Apple's unstated bid to be the global prestige brand of record, Galloway told me in October."
---
Excerpt from The New Yorker -- "For each point of C.E.O. attractiveness on the ten-point scale, a company gained, on average, a one-percent boost to its stock price. This suggests that the benefits of attractiveness radiate far beyond a single individual. Research suggests not only that attractive people enjoy higher incomes but that the shareholders who invest in their companies profit as well."
---
Excerpt from The New Yorker -- "Easterners are puzzled by the Western preoccupation with the number 13, but many people in... East Asian countries similarly fear the number four. One analysis, to be published late next year, found that U.S. copper, cotton, and soybeans experience lower commodities-market returns on the fourth day of each month, when superstitious Chinese brokers prefer to postpone their trading decisions. Both Samsung and Nokia avoid cell phone-model numbers containing the digit four..."
---
---
---
---
---
---
---
---
---
---
---
---
---
---
---
---
---
---
---
---
---
---
---
---
---
---
---
---
---
---
---
---
---
---
---
---
---
---
---
---
---
---