Creating Social Change & Impact Through Business Innovation
We serve a vibrant pipeline of entrepreneurs excited about starting ventures that catalyze large-scale social change.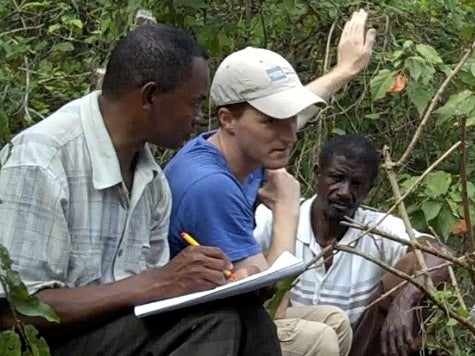 A winner of our 2008 Social Venture Competition, Tim McCollum (c) of Madécasse works closely with farmers in Madagascar, one of the poorest nations in the world.
Social entrepreneurs are transforming the business and societal landscape by applying business discipline and principles to addressing some of the world's most intractable problems. Whether it's insuring clean water, addressing illiteracy, preventing human rights abuses, bringing economic development initiatives to poor communities, or providing access to health care, social entrepreneurs have been at the fore offering sustainable, business-based solutions to meeting these and other critical challenges.
The Berkley Center's Program in Social Entrepreneurship educates, challenges and inspires entrepreneurs and investors to leverage intellectual, social and financial capital with a focus on social change, innovation and impact. Our goal is to create a vibrant pipeline of entrepreneurs excited about launching and growing organizations capable of catalyzing large-scale social change.