Professional Fellowship in Law and Business
The Center gives research support on an annual basis to professionals in the fields of Finance and Corporate Law.
Senior Visiting Fellow
Hélène Vletter-van Dort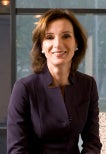 Hélène Vletter-van Dort is a professor of (European) Financial Law & Governance at the Erasmus School of Law of the University of Rotterdam and professor of Securities Law at the University of Groningen, both in the Netherlands.
Hélène Vletter started her career in 1988 as an M&A lawyer at Clifford Chance in Amsterdam. Between 2004 and 2008 she served as a judge at the Enterprise Chamber of the Court of Appeal of Amsterdam, which is a court similar to the Court of Chancery of the State of Delaware and is considered to be the leading trial court in the Netherlands for questions of business and company law.
Hélène Vletter has held non-executive board positions with a variety of financial institutions, including Fortis Bank Netherlands. She is currently a non-executive board member at the Dutch Central Bank (comparable to the FED in the US), and since 2009 she is a member of the Dutch Monitoring Committee on Corporate Governance (government appointed). The Monitoring Committee sets guidelines and proposes rules and regulations for good governance in listed companies and reports on the compliance thereof. She has established the IVO Center for Financial Law & Governance at the Erasmus School of Law.
Hélène Vletter is an author of numerous books and articles on Financial Law and Corporate Governance. She did her PhD research on the equal treatment of shareholders of listed companies when distributing price sensitive information. Hélène Vletter is a frequent speaker at both Dutch and international conferences (amongst others Bocconi University in Milan, Italy). She regularly organizes seminars for law students and experts on issues of Financial Law and Corporate Governance.
As a Senior Visiting Fellow at NYU Pollack Center for Law and Business, Hélène Vletter hopes to expand her research into Banking Regulation and Corporate Governance with comparative studies of US and European law.
---
How to Apply:
Applicants must submit the following materials:
Statement describing academic and research interests
Proposal for the research project during the Fellowship year
Curriculum Vitae
Law School or Business School Academic Transcripts
A letter of recommendation
A writing sample, preferably a scholarly paper written in the past two years
Please direct all materials to Stephen Choi and David Yermack, Directors. Our preference is for materials to be e-mailed to Harold Jennings at
hjenning@stern.nyu.edu
, followed by a physical copy mailed to the NYU Center for Law & Business at 139 MacDougal Street, 1st Floor 100F, New York, NY 10012.
Please direct inquiries to Harold Jennings at
hjenning@stern.nyu.edu
or: (212) 998-0565.
Applications must be received by April 1st and will be reviewed by the Center's selection committee, which will make a decision by May.
---
Past Professional Fellows:
Ioannis Sasopoulos

Ioannis (John) Sasopoulos is a Tax Associate with KPMG LLP, New York Office, where he focuses on federal and international taxation of US companies. His fellowship paper will focus on US tax aspects of cross-border hybrid financing. Ioannis has published in US journals on issues related to US corporate taxation and double tax treaties. He is licensed in the New York State Bar and the Athens Bar Association.
Prior to joining KPMG, New York, Ioannis pursued the International Taxation LL.M. at NYU as a Greek Government and PwC Scholar, where he served as Editor of the NYU Journal of Law and Business. From 2009 to 2010 Ioannis worked in a top-tier Greek tax law firm, practicing corporate and EU tax law. He holds an LL.B. from the Law School of the University of Athens and a postgraduate degree in Taxation from the Athens University of Economics and Business.
Vinay B. Nair
Dr. Vinay B. Nair is a Reasearch Director at Old Lane (Citi Alternative Investments) and co-manages a portfolio based on research developments in corporate finance and asset pricing. Dr. Nair has published in leading finance journals in topics related to Corporate Governance and Corporate Finance. His current research interests are in the areas of Investment Management and Social responsibility. Prior to becoming a portfolio manager, Dr. Nair was an Assistant Professor of Finance at The Wharton School where he developed a course on private equity for MBA students. He continues to teach Private Equity as a visiting professor at the Indian School of Business. Dr. Nair completed his Phd in Financial Economics from the Stern School of Business at New York University with an award for the best thesis. His undergraduate studies were at the Indian Institute of Technology, where he was awarded the Governor's Gold Medal.