European Debt Crises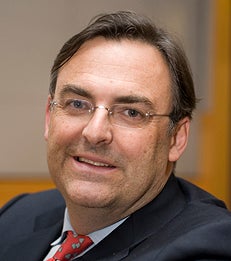 "
Europe's Banks Need a TARP of Their Own
" – June 19, 2012
By Matthew Richardson, Charles E. Simon Professor of Applied Economics, Sidney Homer Director, Salomon Center for Research in Financial Institutions and Markets and Professor of Finance, Kermit Schoenholtz, Professor of Management Practice and Director of the Center for Global Economy and Business & Thomas Cooley, Paganelli-Bull Professor of Business and International Trade.
In spite of Sunday's victory of pro- bailout parties in the Greek election, the European Monetary Union remains in a battle for its survival. What began as a debt predicament is now compounded by a rapidly expanding banking crisis and growing political instability that threaten European integration.
Recent European backing to stem the run on Spanish banks was a welcome step away from the prevailing position that fiscal and banking problems aren't candidates for coordinated action. Unfortunately, the details of the support for Spanish banks are vague, and were insufficient to calm the financial markets. Instead, the yield on Spanish 10-year government bonds has risen above 7 percent.....
Read More