Become a Mentor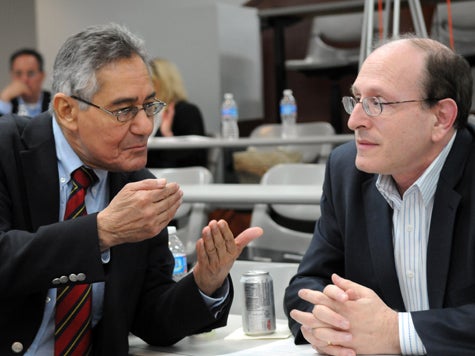 Mentors play a vital role in the venture development process. They generously provide promising companies with the benefit of their broad experience and vast resources while also offering the occasional pat on the back and shoulder to cry on.
Qualifications
VMN mentors are seasoned entrepreneurs and highly-experienced professionals or executives from diverse backgrounds and industries. What they share is their passion (and patience) for helping high-potential firms. We do not require that mentors be entrepreneurs. We do require that they have deep expertise in a field such as life sciences, IT, medicine, engineering, etc.; an industry such as fashion, media, entertainment, manufacturing, retail, food, financial services, consumer goods, real estate, etc.; or a functional area such as marketing, finance, operations, sales, management, etc.
Time Involved
Mentors are asked to serve a minimum 1-year term. On average, mentors will work with one or two ventures at a time. We expect that the time commitment for mentors will be 2-3 hours a month per venture. In addition, mentors are expected to attend venture review sessions 10X a year. These closed-door, working sessions give mentors a chance to network with each other, provide updates on the ventures they're coaching, volunteer for new assignments and occasionally hear guest speakers on topics related to aiding startups.
Venture Assignments
Mentors are never assigned to a venture. All mentor and venture matching is based on the mentor's preferences and expertise.
Team Approach
Because ventures face multiple and multi-faceted issues, they benefit most from a team approach to mentoring. We do our best to assign at least two mentors to each venture which allows ventures to benefit from the skills and experiences of more than one volunteer.
Application Process
Mentor candidates are generally invited to apply by someone affiliated with NYU (faculty, staff, alumni) or are referred by a Berkley Center partner or volunteer. All VMN candidates must complete a short application, submit a bio or resume and provide one professional reference. The New Mentor Review Committee holds interviews with all applicants. The interview affords us an opportunity to become better acquainted with an applicants unique skills and experience, to discuss the critical role our mentors play and to answer any questions prospective volunteers have about the program.
For more information, please contact Cynthia Franklin at
cynthia.franklin@stern.nyu.edu
.
We appreciate your interest.