Opinion
"The independent republic of the supply chain" and the International Labour Conference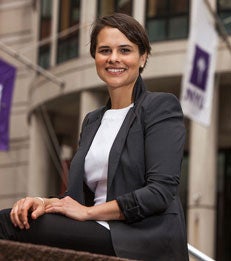 At the end of the day, the question for governments, workers, and employers should be how to ensure that employment in the many facets of global supply chains represents decent work with dignity.
Though the International Labour Organisation (ILO) is almost 100 years old, its annual International Labour Conference which convened earlier this month was the first time global supply chains were on the agenda. Supply chains are ubiquitous in the global economy and a major driver of global employment, so it's telling that it took so long for them to appear on the ILO's formal agenda.
The ILO has a tripartite structure that includes governments, employers, and workers. The employers have been reticent to formally discuss global supply chains as a unique transnational entity that potentially requires new forms of global regulation. But the unions have been pushing hard to elevate global supply chains in the conversation, and have been successful in getting them on the agenda at the G7, G20, and the OECD. Last year's G7 leaders' declaration included a section on responsible supply chains.
Here are three key takeaways from the ILO conference:
Read full article as published by the
Thomson Reuters Foundation
.
___
Sarah Labowitz is co-director of the Center for Business and Human Rights and a Research Scholar.