Research Center Events
Executive Education Short Course: Global Political Risk and Its Impacts on Business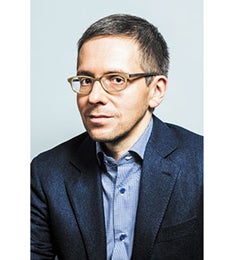 Dates: October 24-25, 2016
Location: NYU Washington Square Campus, New York City
Cost: $3,980 (travel and accommodations not included)
Changes in the global political environment can have sudden and massive impacts on business strategy. Today, more than ever, effective leaders need an acute and educated understanding of the drivers and measures of political risk. You and your organization need a plan for managing political risk exposure, asset allocation and market entry in frontier and emerging economies in order to survive and thrive.
NYU Stern Executive Education is pleased to offer one of the premier courses on global political risk and its impacts on business. Taught by
Ian Bremmer
, a preeminent thought leader on foreign policy and global political risk, and a team from the prestigious Eurasia Group, this course offers an executive-level assessment of the global risk environment and the basis for determining how politics influences a variety of economic concerns.
This course is a fit for executives, entrepreneurs, investors and others who manage global organizations or are interested in political economics and policy-making.
For more information on this short course for executives, please
visit the course webpage
.