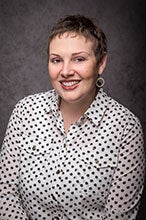 Megan R. Whitman, MBA 2016
Current Role:
Associate Director, Institutional Giving, New York Philharmonic
Undergraduate:
Art History and German Studies, Oberlin College
Stern Specializations:
Global Business, Marketing
Club Involvement:
Stern Women in Business; AVP of Student Affairs, Langone Student Government; Social Enterprise Association; Management Consulting Association
---
"Stern has helped me to grow my network and meet incredibly talented and intelligent people, and it has propelled my career and greatly assisted my educational development. As a student leader involved in Langone Student Government (LSG), I help to organize and promote meaningful experiences for current Langone students. In the spring of 2014, I recommended that LSG incorporate a fundraising aspect into the Spring Fling semi-formal social event as a way to give back to the greater community and to continue to encourage the culture of philanthropy that I have witnessed at Stern. I suggested that we raise money and awareness for the non-profit organization Stupid Cancer which provides age-appropriate support resources to young adults who are affected by cancer. We raised over $3,500 for Stupid Cancer and hundreds of students and guests learned about the organization's vital programs."