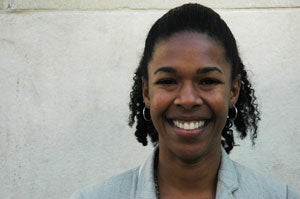 Candace Lee, MBA/MPA 2016
Finance & Risk Consultant, Accenture
Undergraduate:
Woodrow Wilson School, Princeton University
Pre-Stern work experience:
Managing Director, Orion Consultants
Stern specializations:
Finance, Management
Stern leadership:
Dual Degree Committee Chair Person, SGov; Vice President of Alumni Relations and Community Engagement, Association of Hispanic & Black Business Students; Block 4 Leader
Club involvement:
Association of Hispanic & Black Business Students, Social Enterprise Association
---
"From the moment that I walked into the Kaufman Center, I knew that Stern was a special place. The school's belief that people can both make money and also do a lot of good in the world created the perfect environment for someone like me. I chose the MBA-MPA program out of a desire to understand effective policy design and implementation at a time when partnerships between public, private, and non-profit organizations are increasingly common. Stern's interdisciplinary approach to learning offered me a chance to supplement information gained in lectures with opportunities to solve problems for real-world clients. The knowledge, skills, and friendships that I have gained in the last 3 years are invaluable to me."