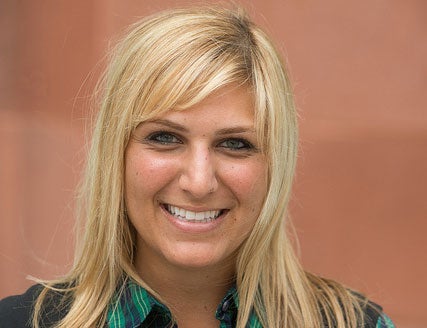 Jessica Shanken, MBA 2013
Associate Brand Manager - Crown Royal, Diageo
Undergraduate:
Art History, University of Pennsylvania
Pre-Stern work experience:
Account Manager, M. Shanken Communications
Stern specializations:
Luxury Marketing, Entrepreneurship & Innovation, Strategy
Club involvement:
VP of Development, Graduate Marketing Association; Co-President, Stern Cellar; Stern Women in Business
---
"Summer Start was an extremely valuable experience and a fantastic way to start my time at Stern. I was able to get 6 credits out of the way during the summer, which allowed me to take one less class in the fall so I could concentrate on recruiting and club involvement. Additionally, spending 6 weeks with my Summer Start class before anyone else arrived really helped my entire class bond. I came out of the program not only with 6 credits down and a recruiting plan in place, but also with 60 new friends."