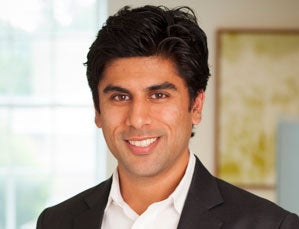 Aman Gupta, MBA 2012
Consultant, The Boston Consulting Group
Undergraduate:
Economics, Tufts University
Pre-Stern work experience:
Assistant Vice President, Deutsche Bank
Stern specializations:
Finance
Club involvement:
Co-President, South Asian Business Association at Stern; Co-President, Stern Cellar; VP of Finance, Stern Adventures; Management Consulting Association; Graduate Finance Association
---
"Initially I was hesitant to give up a summer of traveling to start school early, but it's a decision I would absolutely replicate if given the opportunity. Academically, it was a great way to ease back into a school setting. Plus, having to take only four courses first semester gave us more time to get involved in various leadership roles on campus. Socially, I got to meet 70 of my classmates, as well as key members of the administration, 8 weeks before school started. We became very close very quickly, taking advantage of all the fun things to do during the summer in NYC. Some of my closest friends to this day are ones I met on Summer Start Interview Day and it is definitely something I would recommend to future Sternies if given the chance."