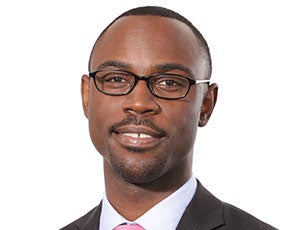 Corey Blay, MBA/MPA 2014
CEO/Head of School, Brotherhood Preparatory Academy
Undergraduate:
Anthropology, University of Chicago
Pre-Stern work experience:
Administrator/Teacher, The Ethical Culture Fieldston School
Stern specializations:
Entrepreneurship & Innovation, Social Innovation & Impact
Stern leadership:
President, Government & Business Association; Vice President for External Relations/Student Senator, SGov
Club involvement:
Association of Hispanic & Black Business Students, Social Enterprise Association, OutClass, Graduate Marketing Association
---
"I chose to pursue my MBA at Stern because of its belief in the power of business to create value for society. Stern's school mission stands out among its peers and reflects NYU's motto of being a "private university in the public service." As a dual-degree MBA/MPA student, these values obviously speak to my professional interests and aspirations. Stern provides an interdisciplinary, comprehensive approach to business education and leadership development that prepares its students overcome challenges and thrive professionally in global economy. As someone interested in leveraging social innovations from across the world to strengthen community development in Harlem, Stern was a perfect fit for me."