News and Events
CITL Workshop Series - Fall 2014
Featuring workshops on 1) teaching in new formats such as flipped, online and blended; 2) using technology purposefully to enhance classroom learning; 3) applying knowledge from learning sciences and educational research to the teaching practice; and 4) designing student-centered experiences. Click on the links below to learn more.
What Makes a Course Intellectually Challenging?
Creating Effective Visuals
Introduction to Online Teaching and Learning
The "Live" Online Class
The Flipped Classroom
iPad Apps for the Flipped Classroom
Digital Storytelling to Engage Your Students and Audience
Social Tools for Learning
How Do I Apply Learning Science to Improve Teaching?
---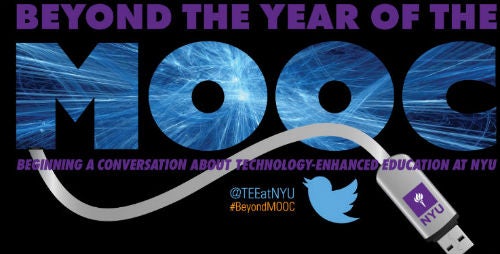 Beyond the Year of the Mooc - August 28, 2014
Stern Faculty Kristen Sosulski and Harry Chernoff were featured with their course Operations Management Outside of the Classroom: An experiential approach to teaching operations management in an authentic context.
Click here to learn more
.
---

Campus Technology Innovators - Education Futurists Award - 2014
NYU Stern and the CITL were selected to receive the Campus Technology Innovators Award for the innovative technology use and integration in Langone Lab. In Spring 2014 we executed a bold educational technology design leveraging iPads, mobile apps and using Google Glass and wearable tech. The Langone Lab is one of 11 projects selected for this award by Campus Technology out of 215 nominations.
Click here for more information
.
---
Langone Lab 2014 - iPad apps and wearable tech
---
LAUNCH 2014 - iPad apps and wearable tech
---
Phd Workshop
---
New Faculty Orientation
---

Apps for Learning Expo @ NYU Stern - May 7, 2014
The Expo, sponsored by the NYU Stern iPad & Tablets Working Group and the Center for Innovation in Teaching and Learning at NYU Stern School of Business, was free and open to all NYU students faculty and staff, as well as EdTech educators and entrepreneurs in and beyond the New York City area.
Click here to learn more
.
---

Apps Challenge - March 12, 2014
The iPad and Tablet Apps Working Group and CITL facilitated a custom, intimate workshop session to identify and articulate challenge questions for teachers and learners in today's higher education environment. With each challenge question, we honed in on certain specific opportunity areas, and identified mobile and tablet apps that may 1) help provide a solution, 2) assist in easing the issues present, and/or 3) re-frame the challenge and create new opportunities.
---

Speed Dating with Apps - February 27th, 2014
From over 1 million options, we identified 21 apps in the following categories:
Audience Participation
Mind-mapping & Brainstorming
Mobile Classroom
Presenting and Whiteboarding
Screencasting and Video Lessons
Social Reading
Social Video
The workshop provided a fun and innovative way to cut through the app clutter and try new apps for teaching and learning.
---

Through Google Glass with Maya
Maya from CITL is part of the Google Glass Explorers Program - Some of you may have seen her walking around Stern with Glass and using it during events, most notably during Langone Lab. CITL has launched a new series "Through Google Glass with Maya" in order to bring Glass to your office, classroom and events. These 2-3 minute interview-style episodes feature learning innovations in your classroom, research and beyond.
Watch our bite-sized video series
.
---
CITL Workshop Series - Spring 2014
Featuring workshops that emphasize new ways of teaching using digital and mobile technologies. This includes blended online teaching methods, iPad apps, Google Hangouts, video screencasting and video conferencing in service of supporting teaching goals. On the learning side, we offered several workshops that focused on the intellectual rigor and challenge of courses, new formats for student presentations, and techniques to develop a strong ongoing dialogue with your students in-class and online. See the list of workshops offered below.
iPad Apps for the Flipped Classroom
Student Video Projects and Presentations
The "Live" Online Class
What Makes a Course Intellectually Challenging?
Introduction to Social Media
Google Hangouts
Digital Storytelling
Introduction to Online Teaching & Learning
---
Berkely Center Challenge - Digital Storytelling for Startups
---
Langone Lab 2013 - iPad apps and wearable tech
---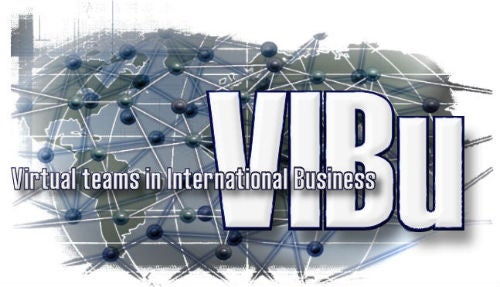 EdTech Meetup: Teaching With Simulations - April 9, 2013
CITL hosted an EdTech MeetUp on the application of simulations in Business Education. Professors Jeff Younger, Clinical Assistant Professor of Management Communication at Stern and Timo Lainema, Assistant Professor of Information Systems Science at Turku School of Economics in Finland led a discussion on the business education simulation they have collaborated on titled
Virtual Teams in International Business
or
VIBu
. VIBu "is based on a RealGame business simulation where up to 16 company teams engage with each other on a simulated market. Participants experience first hand how to run a company in a dynamic global market place. Timo and Jeff have run the simulation numerous times with students from across the world.
---

Campus Tech Innovators Teaching and Learning Award - 2011
In May 2011, Campus Technology recognized NYU Stern and the CITL with the 2011 Campus Technology Innovators Award. This award, granted in the Teaching and Learning category, honored Stern's work with
XanEdu Publishing
on their joint project: iPad App to Improve Access and Use of Digital Course Materials. Campus Technology annually recognizes visionary projects in the Teaching and Learning category for pioneering learning design/instructional design; immersive technologies; social software, Web 2.0 and mobile learning.
Click here to learn more
.