Why go on IBEX?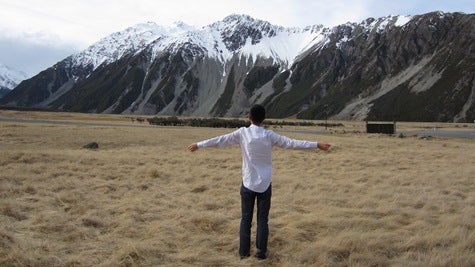 Gain a unique academic experience and international network through IBEX

World-class Business Schools
The IBEX Program's 18 partner schools have been carefully chosen to allow you to maintain your focus on the world of business while also gaining insight into how business is taught and conducted in other countries. Depending on your concentration, you may want to choose one school over another, as each school specializes in a different area of study -- many of which overlap with Stern's concentrations. You also have the option of taking non-business classes that will be transferred back to Stern as non-Stern elective credits. Students often choose to take these elective courses to discover more about the culture of the host country. Information about courses offered abroad can be found on the
Partner Schools' pages
.
Expand Your Network
Network and study with top business students from around the world during your IBEX semester. These connections, formed in major international business hubs, will serve you well throughout your career in today's increasingly global marketplace. The strategic locations of the IBEX partner schools, together with the universities' resources, allow for optimal opportunities such as taking advantage of the schools' career centers, participating in networking events, and volunteering in the local communities. Some partner schools also allow exchange students to conduct internships, which may lead to informational interviews with top multi-national corporations. For more information about IBEX and your career path, visit the
IBEX and your career
page.
Enhance Your Resume
By participating in IBEX, you will develop transferable skills -- both business-specific and 'soft skills' -- that are often looked for in job applicants. You can learn new languages, enhance your understanding and appreciation of global diversity, and develop the know-how to navigate different countries and cultures. Not only do these unique experiences show future employers that you have what it takes to work on global teams, but they also serve as tools to enhance your résumé, cover letters, and interviews.
Diversity and Insight
By spending a semester abroad, you acquire the ability to better understand and connect with people from different cultures. These interactions open your eyes to new ways to solve problems, handle day-to-day activities, and build relationships. Living in a culture unlike your own allows you to become both more accepting of differences and more conversant in different countries' social languages. These skills will help you work more effectively with future classmates and coworkers, as you will have a greater understanding of how other people approach situations and problems. By fully immersing yourself into your IBEX host university and city, you will have the opportunity to develop these 'soft skills' before starting your career.
Country & Language Immersion
Studying abroad with IBEX will expand your knowledge of languages and other countries. There is no better way to learn a language than being fully immersed in it. Additionally, you will learn how your host country functions -- both on a business and general level -- which is an advantage, should you wish to live in or work with the country in the future. Consider these advantages as you weigh the different possibilities of where to spend your semester abroad.