Harvey Beker Scholars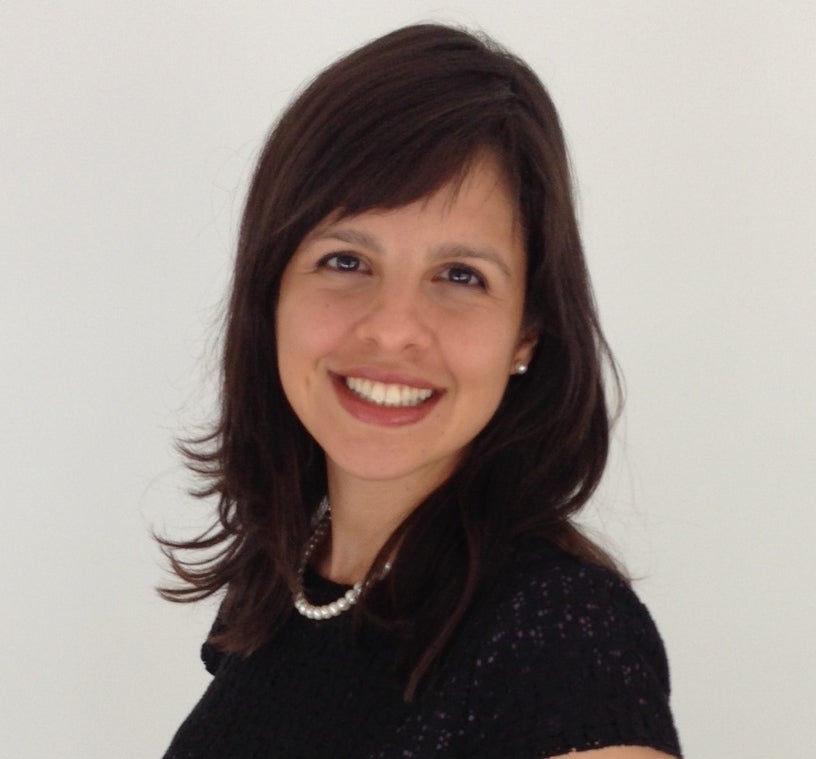 Mariel Alvarez
(2013-2015)
Mariel Alvarez is a second-year MBA student at NYU Stern specializing in marketing, and social innovation and impact. This past summer, Mariel worked at the global headquarters of Colgate Palmolive in New York City leading projects in the Consumer Innovation Center. Prior to Stern, she worked in the beauty industry at L'Oreal in the U.S. and in the healthcare industry at Johnson & Johnson in the U.S. and Puerto Rico. During her professional experience, she held various roles of increasing responsibility in operations and supply chain management.
During her first year at Stern, she was VP of Marketing of the Social Enterprise Association and AVP of Professional Development of the Association of Hispanic and Black Business students. During her second year, she will share her passion for NYU Stern with prospective students as a Graduate Ambassador for the MBA Admissions office. Mariel holds a B.S. in Mechanical Engineering from Syracuse University, where she obtained various academic awards and was a Dean's Scholar. She was born and raised in Puerto Rico and is passionate about travelling and interacting with people from different cultural backgrounds.

Vikram Bhaskaran
(2007-2008)
Vikram Bhaskaran is a second year MBA student at NYU Stern specializing in media and entertainment, entrepreneurship and innovation. Prior to graduate school, Vikram spent four years in Washington, D.C., at the Corporate Executive Board (CEB), a best-practices strategy research firm. He spent the summer at the Walt Disney Company and is currently working for HBO.
At Stern, Vikram is part of a student-run venture capital group that helps NYC startups with their pitch presentation and business plans. He is very interested in exploring new businesses at the intersection of new media and social innovation and is keen on promoting a culture of social and traditional entrepreneurship at Stern. He has worked with Ashoka: Innovators for the Public, and would like to give back to the school by mentoring and funding Stern students working on entrepreneurial ventures. Vikram attended the University of Michigan, Ann Arbor, where he studied economics, mathematics and philosophy.
Josh Bronstein
(2013-2015)
Josh Bronstein is a first year MBA student specializing in finance and real estate. At Stern, he serves as the President of the Stern Investment Management & Research Club. He is also a portfolio manager for the Michael Price Student Investment Fund. During his first year at Stern, Josh interned as a research analyst at a family investment office, where he performed due diligence on various alternative asset managers. This summer, Josh interned with J.P. Morgan Asset Management within the alternative investments group.
Prior to attending Stern, Josh spent three years in fixed income at Morgan Stanley covering municipalities, structured products and hedge funds. In addition, he worked directly with the Chief Investment Officer to recommend various structured products for purchase in a $10Bn private bank investment portfolio. Previously, Josh was a Senior Associate in Moody's Asset Finance Group, where he focused on rating new issue RMBS and ABS bonds.
In addition to his full-time work, Josh has been a Junior Board fundraising member of the East Harlem Tutorial Program since 2007. Josh graduated from the Pennsylvania State University with a BS in Finance and International Business and holds the Chartered Financial Analyst (CFA) designation. He enjoys cooking, investing, golf, basketball and is an avid Philadelphia sports fan.
Siddharth (Sid) Choraria
(2009-2011)
Sid Choraria is a Harvey Beker Scholar and MBA Candidate at NYU Stern specializing in Corporate Finance. After graduation from NYU Stern, Sid joined Goldman Sachs within the Technology, Media and Telecom and Consumer Retail investment banking division in Hong Kong. Prior to joining Goldman Sachs, Sid worked as a buy-side analyst at Bandera Partners, a value-oriented hedge fund in New York performing extensive bottom-up, fundamental research and financial analysis, with focus on downside risk and asymmetric payoffs. Previously, Sid worked at Morgan Stanley and Merrill Lynch in Hong Kong and New York. At Stern, Sid is part of the Michael Price Student Value and Small-Cap Investment Fund. He was a Finalist at the 2nd Annual Value Investing Challenge hosted by the VIC as well as a Semi-Finalist at the Ira Sohn Top Idea Contest. In November 2008, Sid was selected by the Asia Society, a Rockefeller organization, as one of 160 Young Leaders to attend the Annual Asia 21 Young Leaders Summit in Tokyo. Sid is from the Marwar, Rajasthan region in India and holds a Computer Science degree from The George Washington University.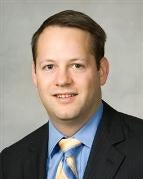 Matthew Davis
(2009-2010)
Matt Davis is an MBA candidate at NYU Stern with a specialization in corporate finance, law & business, and accounting. This past summer, Matt worked as an investment banking summer associate at Moelis & Company, an independent, rapidly growing, advisory based investment bank. Previously, Matt spent over six years as a nuclear submarine officer in the US Navy. He also spent time working for GE in strategy and product management for GE's renewable energy division. His current career interest lies in advisory investment banking, particularly in the energy space.
At Stern, Matt is the Vice President of Philanthropy for the Stern Military Veterans Club. Matt had also been active in the community in his previous positions. While serving in the Navy, he coordinated a program to help enlisted sailors attain college degrees. At GE, Matt supervised over 50 volunteers coordinating GE's job shadow day program, giving hundreds of local high school students the opportunity to view various aspects of corporate America. Matt graduated from Rensselaer Polytechnic Institute with a BS in Nuclear Engineering and Engineering Physics and is an avid skier and hiker.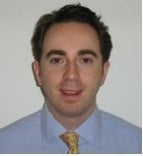 William Finkelstein
(2007-2008)
William Finkelstein is a second year MBA student at NYU Stern, specializing in corporate finance and international finance. This past summer, William was an investment banking summer associate at Bank of America in New York and interned at Grameen Bank in Bangladesh. Previously, William worked at the United Nations Capital Development Fund and focused on microinsurance. He is also interested in increasing access to capital markets for microfinance institutions. William is currently working with the International Rescue Committee on projecting future refugee resettlements in the United States.
At Stern, William is an officer of the Emerging Markets Association and a board member of the NYU Microfinance Initiative. In addition, he organized the first Stern team to compete in the Sustainable Venture Capital Investment Competition. In the local New York City community, he is a steering committee member of the Microfinance Club of New York. William's vision for giving back to Stern is to provide guidance in philanthropy to students and alumni in order to grow the culture of philanthropy in the Stern community. He holds a BA in International Affairs from George Washington University and is an avid skier who captained Stern's ski team at this year's Tuck Winter Carnival at Dartmouth.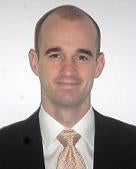 Cory Hebenstreit
(2008-2009)
Cory Hebenstreit is an MBA candidate at NYU Stern with a specialization in finance and an upcoming summer associate in investment banking at J.P. Morgan. He serves as the Executive Vice President of the Graduate Finance Association. Previously, Cory worked for the Endeavor Agency and the William Morris Agency with clients as diverse as John Travolta, J.J. Abrams, and Eddie Murphy. He was also a literary manager at Benderspink, a film and television production company with deals at both New Line Cinema and Fox 21.
Cory is very active in his community. He has volunteered at Agape Therapeutic Riding, an organization that gives the disabled the opportunity to experience motion through equestrian activities. Cory is an Eagle Scout, a rank he achieved partially by completing a service project that outfitted multiple youth sports leagues with necessary equipment. Most recently, he served as a head mentor for the Young Storytellers Program, a group that mentors fourth and fifth grade students in economically disadvantaged elementary schools. Cory graduated from the University of Southern California as both a National Merit and Presidential Scholar with a BS in Business Administration and a minor in cinema / television.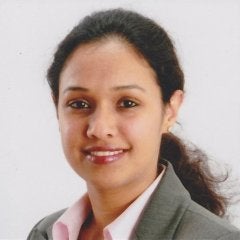 Bir Kaur
(2013-2015)
Bir is an MBA Candidate at NYU Stern School of Business specializing in Finance and Entrepreneurship. She holds an undergrad in Computer Science from India and moved to the U.S. in 2010 to consult for one of the largest Electric Power and Natural Gas companies in North America. Prior to joining Stern, Bir worked as a technology consultant and consulted for Fortune 50 companies across the globe helping them find solutions to their most pressing technology-related needs. While in India, she was an active volunteer with Theatre Age - a non-profit dedicated to the cause of adult education in India. As a volunteer, she served as a mentor to impoverished teenagers in effort to educate them to ultimately develop into educated, financially secure, and responsible citizens. During her involvement with Theater Age, three of her mentees went on to graduate from university and are the first ones from their respective families to complete high school.
At Stern, Bir is an officer with the South Asian Business Association at Stern (SABAS) club. Bir aspires to be an entrepreneur in the long term with a focus on technology development. She is consulting with Cognizant Business Solutions during summer 2014 and helping a major insurance company streamline their business processes and insurance offering. Outside of her work and studies, Bir is passionate about travelling, helping first time entrepreneurs, and experimenting with fusing cooking.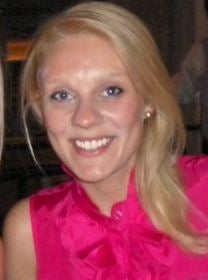 Elizabeth Neary
(2012-2013)
Elizabeth Neary is a first year MBA student specializing in Finance and Strategy. This summer Elizabeth will intern with the Corporate Finance team at PepsiCo. Prior to pursuing an MBA, Elizabeth worked at Accenture in their Management Consulting practice here in New York City for five years. There she worked primarily on customer strategy projects with Fortune 100 clients in the financial services and pharmaceutical industries. In addition to her full time client work, Elizabeth also led multiple pro bono consulting projects for Women's World Banking (WWB), a nonprofit microfinance network institution in New York City.
At Stern, Elizabeth holds board positions on the Graduate Judiciary Committee and the Emerging Markets Association. In addition, she has applied her consulting experience to numerous case/ innovation competitions. She was on the winning Stern Odyssey Case Competition team, and placed as a top three finalist in the Amazon Innovation Contest, the Deloitte Case Competition, and the global Odyssey Case Competition. Elizabeth's interests lie in understanding the drivers of global strategy for world renowned companies, specifically their interaction and support of developing economies. Elizabeth has a BS in Business from Skidmore College, where she was a Seymour J. Goldman scholar and a Skidmore College Athletics Hall of Fame inductee for field hockey.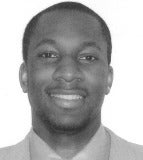 Cavaughn Noel
(2007-2008)
Cavaughn Noel is a second year MBA student at NYU Stern, focusing on marketing, strategy, and entrepreneurship. This past summer, Cavaughn had the opportunity to intern at InStyle.com working in digital strategy, which is in line with his long-term goal to create his own media company, as well as delve into book writing and movie producing. Prior to graduate school, Cavaughn took on the role of an IT Manager in Change Management at Lucent Technologies.
He is very interested in understanding where (social) media and technology meets education and plans to integrate that convergence into his business model. Upon graduation, Cavaugn plans to start his own business. Cavaughn was born and raised in Brooklyn, NY, and lived most of his life in New Jersey, where he attended School at Rutgers University in New Brunswick. He graduated from Rutgers with a double major in Information Technology and Spanish. His passions are music and design. As an active brother of Alpha Phi Alpha Fraternity, Inc, philanthropy for his community is nucleic in his current and future endeavors.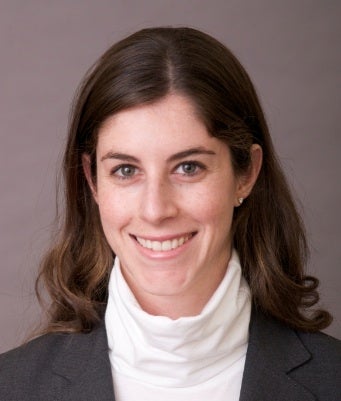 Brynn Sherman
(2011-2013)
Brynn Sherman is a second-year MBA student at New York University's Stern School of Business with specializations in Strategy, Finance, and Management of Technology & Operations. Most recently, Brynn worked as a Summer Senior Associate at PwC within the Health Industries Advisory practice, focusing on improving commercial operations for Pharmaceutical and Life Sciences companies. Prior to business school, Brynn was at JWT, working as a Global Account Manager for Pfizer, and worked at McCann Erickson as an Account Executive for the Business Development and Verizon Telecom teams. Brynn graduated from Washington University in St. Louis with a BA in Psychology and American Culture Studies.
At Stern, Brynn is the Co-President of the Stern Pharmaceutical and Healthcare Association (SPHA) and seeks to carve out a niche for Stern in the healthcare sector by building on the continued success of the annual Stern Healthcare Summit. She bridges her interest in entrepreneurship and her passion for philanthropy as an Echoing Green Social Investment Council member and Investor's Circle MBA Fellow.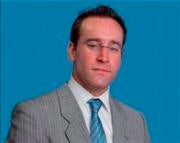 Jonathan (Jay) Stone
(2009-2010)
Jay Stone is a second year MBA student at NYU Stern specializing in entrepreneurship, finance, and social innovation and impact. He is currently the Vice President of Full-Time Students in the Stern Student Corporation as well as the Graduate Fellow for the Stewart Satter Program for Social Entrepreneurship. During his studies, he works part-time at Expansion Capital Partners, a clean technology venture capital firm. This past summer, Jay was selected as one of the Environmental Defense Fund's Climate Corps fellowships spearheading energy-efficiency initiatives for News Corporation.
Prior to business school, Jay spent four years in management consulting working mostly in New Orleans working on the Hurricane Katrina disaster recovery efforts. He is committed to the field of sustainable enterprise and hopes to eventually setup a scholarship fund for Stern students working in sustainable entrepreneurial ventures. He received a Bachelor of Science in Business Administration and Marketing from the Kenan-Flagler Business School at the University of North Carolina at Chapel Hill.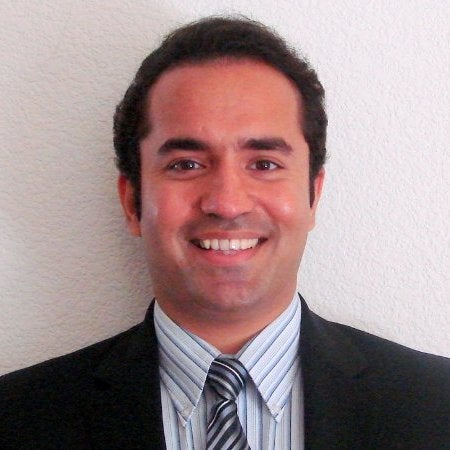 Varnit Suri
(2012-2013)
Varnit Suri grew up in New Delhi, and moved to the U.S. in 2004 to pursue a graduate degree in Electrical Engineering. He then worked in Silicon Valley for Brocade Communications for almost six years.
Prior to Stern, he set up the Shashi-Bhushan Scholarship, a scholarship program that has so far helped put more than 50 girls in schools in a small town in the Indian Himalayas. He was also an Entrepreneurship Mentor at BUILD (
www.build.org
), where he helped at-risk high-school students to come up with a product idea, raise money from Silicon Valley VCs, build and finally sell the product. This program helped them learn about business and stay engaged at school.
At Stern, Varnit conceived the Small Group Salons (SGS) program. SGS's goal is to increase alumni engagement at Stern. Starting Fall 2013, new MBA-1s will participate in "mentor circles" and seek career advice in a no-risk environment. This would prepare them better for the recruiting season, especially for non-traditional careers. Varnit hopes to continue working on this program in his second year to extend it for other forms of mentorship.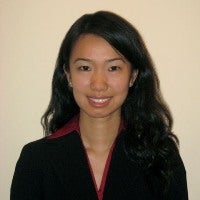 Pui Chi Wong
(2011-2013)
Pui Chi Wong is a second year MBA student at NYU Stern specializing in strategy and corporate finance. This past summer, she interned at American Express. Prior to Stern, Pui Chi was the Associate Director for Marketing at The Institute for Community Living, a leading nonprofit provider of behavioral healthcare services to economically disadvantaged residents of New York City. Her career has included planning and executing integrated marketing strategies for both social-sector and for-profit organizations.
At Stern, Pui Chi holds leadership roles in the Graduate Marketing Association and the Social Enterprise Association. While in Stern Consulting Corps, she developed a fundraising strategy for Ubuntu Africa, an HIV/AIDS treatment and prevention program for children in South Africa. She is committed to strengthening social sector engagement at Stern for future generations of MBA students who are interested in using business to create social change. Pui Chi graduated from Bentley University with a BS in Management and an MS in Marketing.
Tom Wong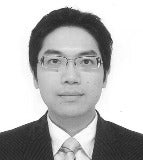 (2008-2009)
Tom Wong is an MBA candidate at NYU Stern. Prior to graduate school, he was Assistant Vice President at Merrill Lynch in Japan, where he covered audits of the firm's operations across ten countries in the Pacific Rim region. At Stern, Tom is an officer of the Asia Business Society and Japan Business Association and has participated in five competitions organized or coordinated by the Graduate Finance Association, Association of Investment Management and Research, and Stern Private Equity Club and Management Consulting Association. He has also worked part-time at a research firm in Midtown since January 2009. After graduation, Tom is interested in pursuing a career in investment management.
Tom was born and raised in Hong Kong and moved to Hawaii with his family during his last year of high school. His vision for giving back to Stern is to help strengthen the alumni network in Asia and to develop a conduit to fuel Stern with high-potential students. Tom is fluent in Cantonese, Mandarin, and Japanese, a holder of the CPA and CISA certifications, and is debating if he should study French, the CFA exam, or learn how to surf.