Student Experience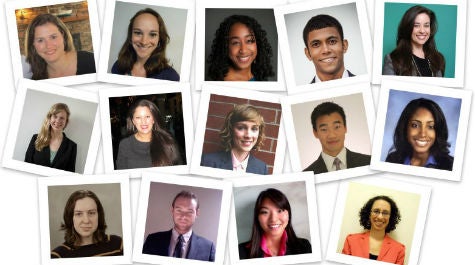 "As a recipient of the SIIF award, I was able to pursue exciting social enterprise opportunities without financial tradeoffs. SIIF also helped provide a valuable signal to organizations I was approaching, by demonstrating that my commitment to the social sector has been recognized and rewarded. Thanks to SIIF I was able to make a significant contribution by providing support to E & Co's regional office in Central America managing clean energy investments in the region. I was fortunate to gain first-hand exposure to Impact Investing in developing countries, and to the incredible entrepreneurs they support."

Tamar Haberfeld
MBA 2011
"Thanks to the NYU Stern Social Impact Internship Fellowship, as a Business Development Intern at InVenture Corporation, I helped developed sales strategies and cost estimate models merging microfinance, mobile technology, and monetization of new products aimed at servicing one million micro entrepreneurs in India. This past summer, I worked towards my professional goal of gaining strategy and internal consulting experience. I applied those skills to help InVenture work towards its mission of de-risking and providing financial education to micro-entrepreneurs in India to sustainably help them overcome the financing gap.
As empowering as this summer experience was, it was still a very humbling experience due to the realization of how much work there is yet to done. Over two years ago, I remember applying to NYU Stern specifically to explore how to tackle systematic problems in poverty stricken communities through application of business frameworks and models. Thanks to SIIF, I was finally able to gain on the field experience. Post Stern, I look forward continuing to explore this intersection of technology, finance, and policy."

Lilibeth Gangas
MBA 2013