Student Experience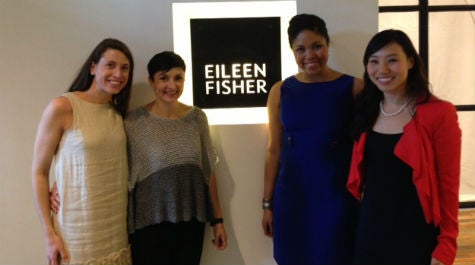 "The Eileen Fisher project to me meant taking the knowledge and tools we've been equipped with at business school and applying it to the real world.
I've come to realize that what we've learned inside the walls of business school is critical but even more important is trying it out. Sometimes, theories and Harvard case studies can prepare us only so much. We were given the opportunity to test the ideas and apply them in the operating environment which allowed for iterative learning to take place. I'm grateful for the experience of and the insights I gained from working on the project.
I have to say we are blessed to be in a city full of opportunities, to be attending a school where we had limitless access to best professors and resources, and to be part of community of smart and collaborative fellow students who made this project possible! I couldn't have asked for more out of my business school experience!"
Somi Downey
MBA '14
"The SCC allowed me to leverage my work experience, apply in-class knowledge, and gain relevant skills in a specific field. I really enjoyed working with Alzheimer's Association on a feasibility study to create a web-based platform that would link private aides seeking employment to patients in need. I gained invaluable hands-on experience in project management, strategic planning, and market research from designing and implementing survey questionnaires to working with key stakeholders and various departments at the non-profit. My team also actively sought guidance from Stern faculty to our SCC mentor who provided insightful advice to our project and future careers. It was a truly rewarding experience to apply classroom knowledge to a real-world setting, and to give back to the community. The SCC easily ranks as one of my top Stern experiences."
Judy Shen
MBA '14
Langone Program