Officer Opportunities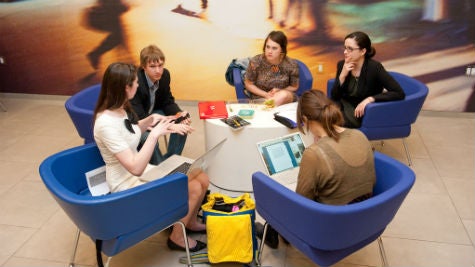 Becoming a club officer gives you an opportunity to take on a leadership position at Stern. There are 39 different Stern clubs ranging from professional to community to sports and social. The Office of Student Engagement helps motivate and coach student leaders, fostering a collaborative environment that creates a rewarding experience for the entire MBA community.
MBA1s are selected to become officers in the fall of their first year, while rising MBA2 officers are selected in the spring of their first year.
For more information on clubs and officers, please visit the individual clubs' websites.