SK holdings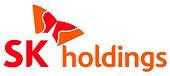 Driving Sustainable Growth
Testimonials
"I was highly impressed with the way NYU Stern Executive Education partnered with our organization. From the beginning, NYU Stern faculty and staff worked with us to ensure that the learning was customized to focus on better ways for SK to evaluate growth opportunities from both a strategic and financial perspective. As a result, participants not only enhanced their knowledge of these key disciplines, but from the Leadership and Change Management pieces, learned how to influence upward and downward within the organization. I am looking forward to rotating more managers through this program in the future as assessing and redefining our strategic vision will continue to be an important component to the success of SK holdings."
- Jongho Kim, Corporate Strategy & Planning
Participants from SK holdings say:
"I learned how to think more strategically and can use this knowledge to educate others in my company."
"From Change Management, I learned how to manage my interactions with other people both at work and in my personal life. I had a great experience these past two weeks; they were a great opportunity for me."