Global Political Risk and Its Impacts on Business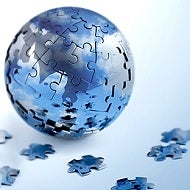 Date
To be determined.
Location
NYU Washington Square Campus, New York City
Cost
$3,980 (travel and accommodation not included)

Program Overview
Changes in the global political environment can have sudden and massive impacts on business strategy. Today, more than ever, effective leaders need an acute and educated understanding of the drivers and measures of political risk. You and your organization need a plan for managing political risk exposure, asset allocation and market entry in frontier and emerging economies in order to survive and thrive.
NYU Stern Executive Education is pleased to offer one of the premier courses on global political risk and its impacts on business. Taught by Ian Bremmer, a preeminent thought leader on foreign policy and global political risk, and a team from the prestigious Eurasia Group, this course offers an executive-level assessment of the global risk environment and the basis for determining how politics influences a variety of economic concerns.
Curriculum
Unlike traditional risk management courses, participants will gain insight beyond finance and into regulatory and geostrategic risk management as it relates to business strategy.
This course will teach you how to build a solid theoretical, multi-disciplinary foundation for political risk analysis across diverse regions, markets and timeframes and apply this analysis to current, real-world problems and business concerns such as supply chain risk or portfolio investment allocation.
You will learn how to forecast geopolitical scenarios in which both state and non-state actors interact with evolving arenas of conflict to generate risks and opportunities for the macro-business environment. With the guidance of Eurasia Group's experts, participants will explore key topics such as political transitions (scheduled and sudden), transnational geopolitical crises, state capitalism and other instances where political and economic management converge, as well as longer-term fissures in the global political order and shifting power dynamics. You will examine distinctions between political risks in developed and emerging economies, and highlight best practices for making firm, predictive calls as to a country's risk outlook.
Key Takeaways
Develop a political risk toolkit by learning how to anticipate the impact of government policies on your business operations and compare risks and opportunities across diverse markets.
Gain familiarity with different dimensions of operational and investment challenges. Stay on top of important metrics and ahead of inflection points in your priority geographies.
Learn how to consider issues of political risk and opportunity from alternative frames of reference and identify geopolitical trends in order to advise clients, whether multinational corporations or financial market entities such as investment banks and hedge funds.
Independent investors will gain an invaluable lens through which to talk about risk and reward in challenging markets.
Additional Information
This program is eligible for Continuing Professional Education Credits (CPE). Please contact the NYU Stern Executive Education office for more information.

This program has been approved by GARP and qualifies for 14 GARP CPD credit hours. If you are a Certified FRM or ERP, please record this activity in your credit tracker at
http://www.garp.org/cpd
.
The course will be team-taught by Professor
Ian Bremmer
, President and founder of Eurasia group, with several of Eurasia Group's directors and practice heads. Eurasia Group, a leading political risk research and consulting firm founded in 1998, has offices in New York, Washington, and London, as well as a network of experts and resources in 90 countries. The firm provides analysis and expertise on how political developments and national security dynamics move markets and shape investments across the globe.
---
Ian Bremmer, Eurasia Group
President
Ian Bremmer is the president and founder of Eurasia Group. He is a prolific thought leader and author on the intersection between politics and markets. Professor Bremmer is the foreign affairs columnist and editor-at large for Time Magazine. He is also a regular columnist for the Financial Times A-List and has written hundreds of articles for many leading publications. He appears regularly on CNBC, Fox, Bloomberg, CNN, the BBC, and other networks. Dubbed the "rising guru" in the field of political risk by the Economist, he teaches classes on the discipline as a global research professor at New York University.
Professor Bremmer has published nine books, including the national bestsellers Every Nation for Itself: Winners and Losers in a G-Zero World and The End of the Free Market: Who Wins the War Between States and Corporations? His latest book, Superpower: Three Choices for America's Role in the World, hit the shelves in May 2015.
Professor Bremmer earned a PhD in political science from Stanford University in 1994 and was the youngest-ever national fellow at the Hoover Institution. In 2007, Professor Bremmer was named a Young Global Leader of the World Economic Forum, where he is the founding chairman of the Global Agenda Council on Geopolitical Risk. He is a senior fellow at the World Policy Institute and serves on the President's Council of the Near East.
Learn more about Professor Bremmer
here
.
---
Alexander Kliment, Eurasia Group
Director, Eurasia, Emerging Markets Strategy
Areas of Expertise: Russian politics, economy and foreign policy, comparative EM political risk
Alexander Kliment is a director of Eurasia research, focusing on the political economy, fiscal and monetary issues, and foreign policy of Russia and other post-Soviet states. As a founding member of the Emerging Markets Strategy practice, he focuses on comparative political and social trends across emerging markets.
Prior to joining Eurasia Group, Alex worked as a journalist for The Financial Times in Washington and Sao Paulo. Earlier in his career, he worked at the Franklin and Eleanor Roosevelt Institute, focusing on Russia, and at the Architectural League of New York, where he directed studies of urbanism in developing countries. He holds degrees from Columbia University and the Johns Hopkins School of Advanced International Studies. Alex was born in New York and still lives there; he does an excellent impression of an NYC phone booth.
---
Willis Sparks, Eurasia Group
Director, Global Macro
Areas of Expertise: global macro politics, U.S. foreign policy
Willis Sparks is a thought leader on risks, opportunities, and trends created by current geopolitical conflicts and political developments in major emerging market countries, as well as on US politics and foreign policy. He works directly with Eurasia Group President Ian Bremmer on a variety of macro political risk projects.
Prior to joining Eurasia Group in 2005, Willis worked at the Council on Foreign Relations, where he wrote on transnational terrorism and US national security. He regularly gives speeches on market-moving trends in international politics for investor and corporate audiences in the US and abroad. Willis holds master's degrees in international affairs from Columbia University's School of International and Public Affairs, where he specialized in international security policy and the former Soviet Union, and from the Study of Political Science (Sciences Po) in Paris. He holds two bachelor's degrees from Brown University and is a graduate of the Juilliard School. In addition, Willis once worked as a stuntman at New York's Metropolitan Opera.
---
Tsveta Petrova, Eurasia Group
Senior Analyst, Europe
Areas of Expertise: political risk analysis, comparative analytics
Tsveta Petrova focuses on the politics, political economy, and foreign policies of central and eastern European countries. She has experience with qualitative, quantitative, and experimental research methods and has developed a central and eastern Europe reform tracker for Eurasia Group.
Tsveta, who earned a bachelor's degree and a doctorate in political science from Cornell University, has held post-doctoral fellowships at the Davis Center at Harvard University, the National Endowment for Democracy, and most recently at the Harriman Institute at Columbia University. She is the author of "From Solidarity to Geopolitics" (Cambridge University Press, 2014), which focuses on the domestic and foreign politics of central and eastern Europe.
---
Karthik Sankaran, Eurasia Group
Director, Global Strategy
Areas of Expertise: global strategy, comparative analytics, financial markets
Karthik Sankaran leads Eurasia Group's analysis of global financial themes and assists Eurasia Group's research platform in identifying and evaluating interactions among national politics, geopolitics, and global asset markets.
Karthik has 16 years of experience in financial markets on both the buy and sell sides. He was previously a portfolio manager at Covepoint Capital Advisors, a global macro hedge fund, as well as a currency strategist at AIG Trading Group and Bank Julius Baer. Before entering the markets, he was managing editor of Emerging Markets, a publication distributed at the annual meetings of the IMF and World Bank and the major regional development banks.
Karthik holds bachelor's, master's, and master of philosophy degrees in modern European history from Columbia University with a thematic interest in the political economy of modernization. To varying degrees, he is fluent in Hindi, Italian, French, and German. He likes to make bad puns about financial and geopolitical themes and is the New York office's hot sauce sommelier.
---
Jason Press, Eurasia Group
Team Head, Global Markets
Areas of Expertise: global markets, financial and debt crises
Jason Press works with a wide variety of financial institutions providing insights and forecasting how political and global macro developments move equity, foreign exchange, and fixed income markets. With more than 20 years in the financial markets industry, Jason works with institutional investors to identify, assess, and forecast political risks across markets and borders. He regularly presents to a wide range of audiences on geopolitical and macro trends and their implications for financial markets.
Prior to joining Eurasia Group, Jason worked in emerging markets investment strategy at Citigroup and Goldman Sachs in New York, Hong Kong, Singapore, and Sao Paulo. He has visited more than 70 countries throughout his career and in his lifetime and speaks Spanish and Portuguese fluently. He has ranked US Top 5 for Latin America Strategy by Institutional Investor. Jason holds a master's degree in international finance and banking from Columbia University's School of International and Public Affairs. When he is not in the office or on a scuba diving safari, Jason is training for his next triathlon.
Who Should Attend:
Although there are no formal education or background requirements, NYU Stern Executive Education Short Courses are designed for executives with at least five years of work experience. On average, short course participants have 17 years of work experience.
Our participants hail from over 40 countries. While we strongly encourage global participation, please note that all courses are taught in English. Proficiency in written and spoken English is required.
Global Political Risk and Its Impacts on Business is designed for all executives, entrepreneurs, investors and other business professionals who have or plan to attain management level responsibilities at global organizations. Those interested in political economics and policy-making are also welcome to apply.
Program Session Details
Day 1
Breakfast

Session 1
Introduction to political risk: theory and practice
(with Ian Bremmer)
Key concepts in political risk
Geopolitical, country, and firm-level risks
Developed vs. emerging markets
Political risk as an industry and practice
Lunch
Session 2
Political risks for financial markets
Political risks across asset class and market type
Vulnerability, capacity and the "confidence game"
Financial crises
Quantifying political risk and opportunity in emerging markets
Networking reception following the first day of class.
Day 2
Breakfast

Session 3
Political risks for corporates
Risks across sectors and market type
Expropriation and fiscal risks
Regulatory and operational risks
Risk mitigation and strategic planning
Break
Session 4
Geopolitics and unconventional risks
War, peace, and great power politics
Economic implications of a changing global order
Political risk in cyberspace/technology
Climate change and natural disasters
Lunch
Session 5
Immediate Applicability to Real World Scenarios
(with Ian Bremmer)
Your political risk toolkit
Risk management from a regulatory and geostrategic standpoint
Operational and investment challenges.
Alternative frameworks for identifying geopolitical trends
Certificate ceremony and evaluations
This course is not yet scheduled.