Testimonials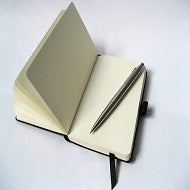 Below are testimonials shared from select participants as a reflection on program value, experience, and quality.


Leadership Training For High Potentials brought key principles such as 'sources of power,' 'the world is flat' and 'management politics' to life and provided relevant ways to apply them at work. The enthusiastic participants in the program contributed fresh ideas to the discussion as well. I'm looking forward to participating in more programs in the future.
- Michio Yamaki, Product Director, Marketing, Johnson & Johnson
​
The Digital Marketing Strategies for Senior Executives short course combined relevant data analysis in the fields of digital advertising and mobile marketing with an entertaining and insightful look at several real-world case studies and current critical topics. Professors Ghose and Bapna's acute understanding of how marketing and commerce are being profoundly altered by the social web and the rise of big data analytics were as remarkable as their ability to convey these themes in interactive, creative and engaging ways – Best executive education course I've ever taken.
- Nate Brochin, Digital Brand Strategist, Screaming Garlic, Inc
Attending Aswath Damodaran's Valuation program was an amazing experience. With in-depth analysis and relevant applications, it provided a fully-integrated, crystal-clear understanding of the interplay among market forces, accounting, finance and valuation principles. The insights from this program will be long term assets in my current role and in creating new opportunities within my company.
- Felipe Botero, Vice President, MetLife
The Contemporary Finance course is a great way to keep up in our ever-changing finance world. I was able to meet a number of other executives and collectively we gained insights that individually would have been difficult to reach. As expected, the finance professors at NYU were the best and left me wishing we had more time.
- Xavier Castro, VP & CFO of the Environmental Services Segment of United Water
Leadership Training For High Potentials gave me the tools to become a better manager and helped me as I transitioned into a larger role within my organization. I also gained the vision I needed to be an effective part of our department's leadership team. I was impressed with the quality of the NYU Stern faculty and my peers in the program. This is a great program that I recommend to anyone looking for a short leadership program with maximum impact.
- Gary Pagano, Senior Director of Special Events, Viacom
The Communication Strategies short course were two days well spent with the brilliant and experienced professors from NYU. The communication techniques and experience sharing were extremely valuable and applicable to my work.
- Rose Meire Del Col, VP & GM of Latin America and Canada for American Express