Storytelling for Leadership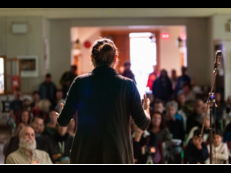 In this Storytelling for Leadership workshop, you'll gain powerful storytelling techniques and develop a personal leadership story that allows you to inspire, persuade, and motivate
Inspirational and authentic leaders must first be willing to reveal who they are and what they believe in. Through their stories, they share life lessons, illustrate their beliefs, and inspire others around them.

Your life experiences -- moments of change, failure, leadership, and courage -- and what you learn from these experiences can motivate people to take action. You'll learn how to transform these experiences into concise, powerful stories that people remember for years to come.