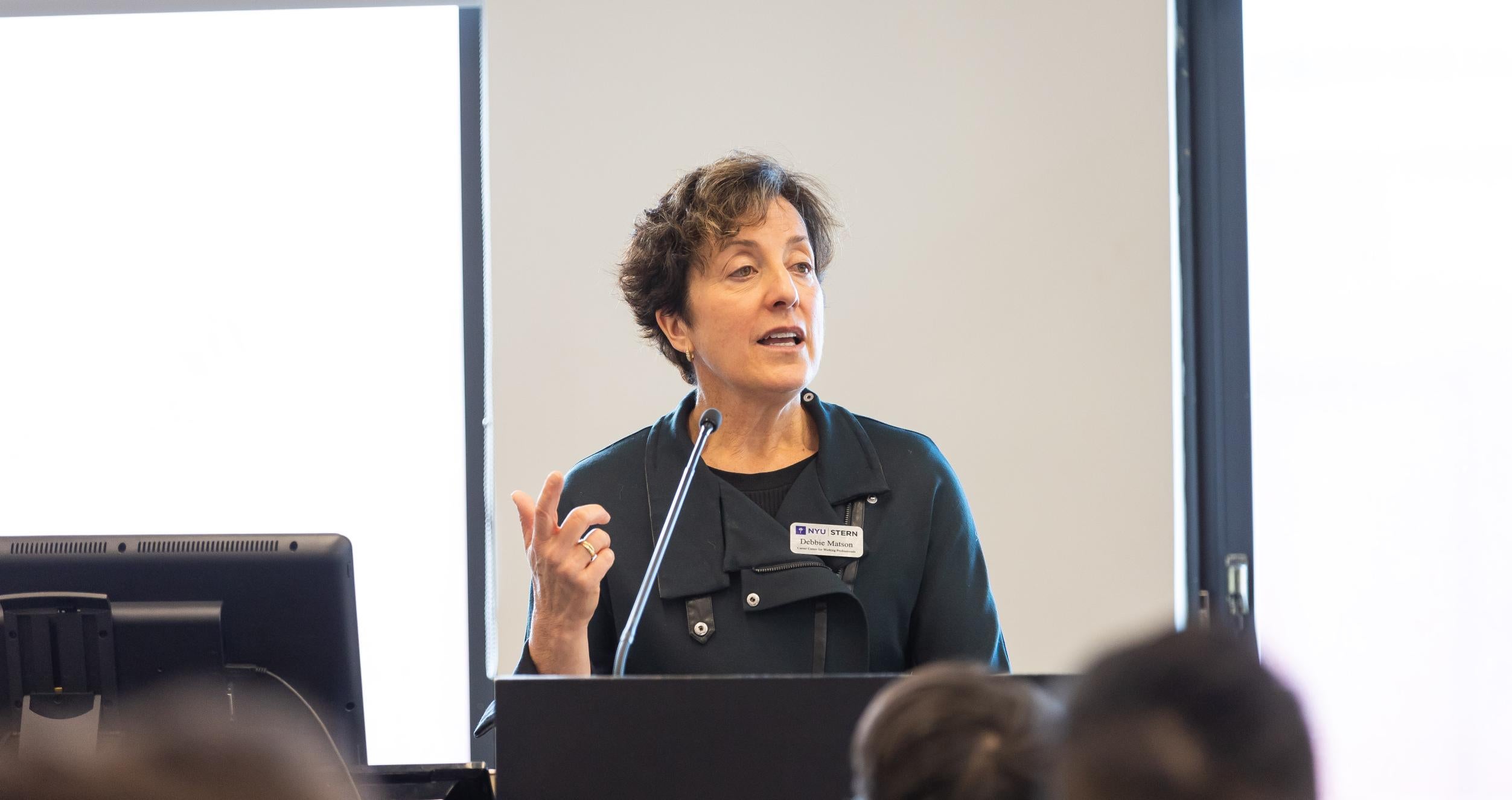 Administrators and Staff
EDGE (Encouraging Diversity, Growth, and Equity)
is an employee affinity network at NYU Stern School of Business. Founded in spring 2021, EDGE is open to all Stern employees, including faculty, administrators, and clerical staff. The group is led by a steering committee and organizes regular events and meet-ups on the topics of belonging, inclusion, and raising community awareness.
The
African American/Black Diaspora Affinity Group
aims to promote the well-being and success of Black faculty, administrators, staff, and students of Stern by advocating for equity, recognition, inclusion, and belonging for all members of our community. This group comprises current employees, retired members of the Stern community, and alumni. We strive to promote unity, provide support, and build a sustained and engaged community among our members.
The Latinx Affinity Network
​​ is a convening space for employees who identify as Latinx, namely people of Latin American cultural or ethnic identity in the United States. Its mission is to build an equitable community for Latinx employees at large within Stern. The group strives to meet on a bimonthly basis to engage in lively conversations around identity while sharing resources, tools, events, and professional opportunities based on the members' shared identity.
NYU Stern Staff Leadership Academy:
The Office for Diversity and Inclusion will pilot an in-house experience for Stern staff to take part in a cutting-edge leadership development program delivered by Stern faculty, in partnership with Human Resources. We would select an inaugural staff cohort, recommended by supervisors and/or senior leaders. Those selected will demonstrate passion for leadership and a commitment to the mission, vision, and values of Stern. Students will take courses from Stern faculty in several subject areas: strategic thinking, project management, customer service excellence, financial acumen, negotiations, leadership, and impactful communications. All of the courses would be taught by award-winning professors. In addition to the classroom experience, participants will complete a Staff Consulting Project, in which small group teams of 4-5 people tackle a real-time Stern business challenge centered around ODI, sourced from leadership. The capstone consulting project is intended to help participants synthesize concepts and immediately apply learning from the program. The Academy will conclude with presentations by the Staff consulting teams for the entire Stern community. We're in early exploration; and will share more throughout its development.