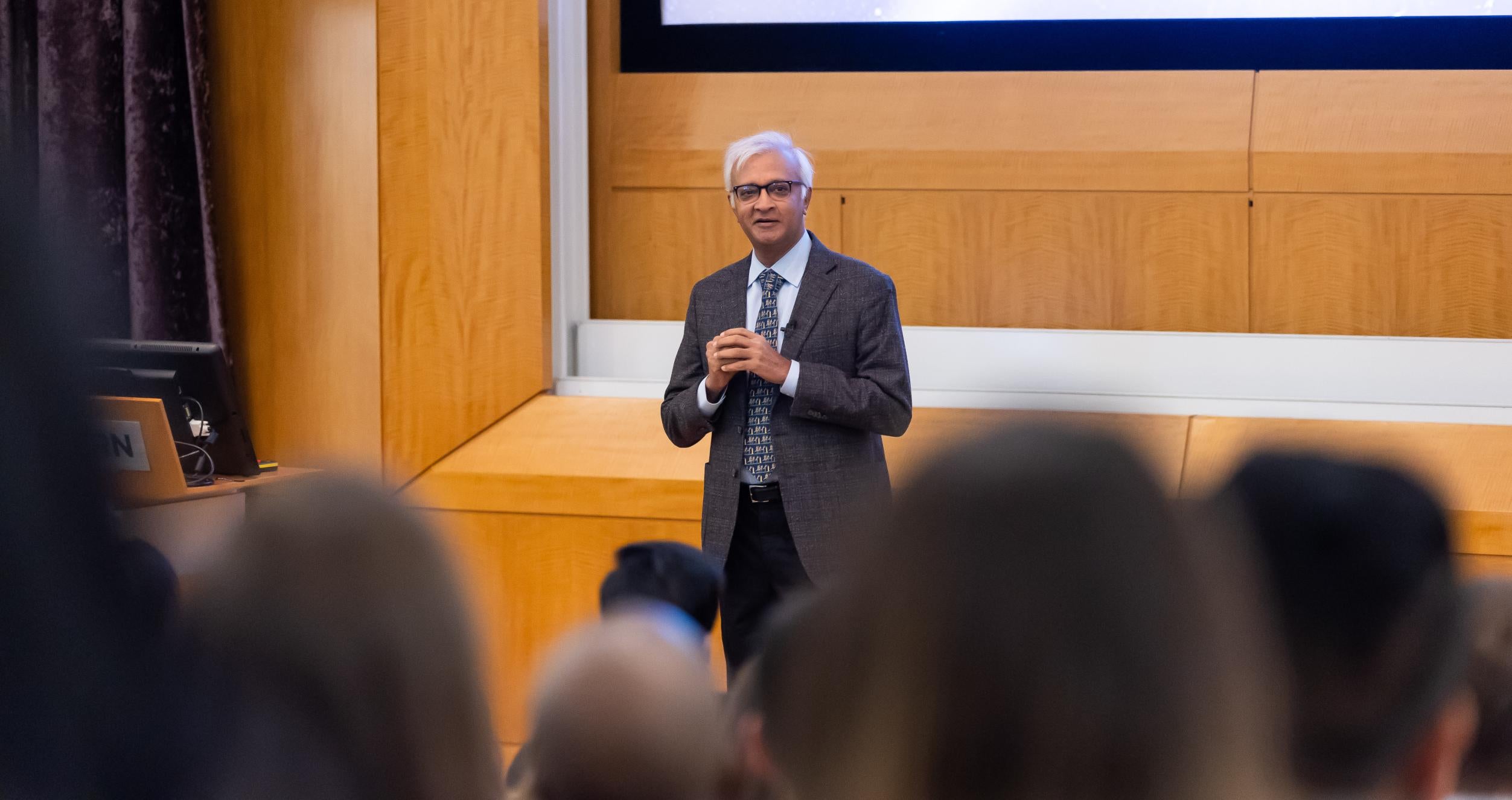 Faculty and Doctoral Program
Fred Renwick Visiting Faculty Fellows Program:
Aimed at expanding diverse perspectives at Stern, the Renwick Program initiates and deepens research relationships, builds and grows academic and faculty networks, and enriches students' classroom experiences with the perspectives of Black/African-American and other underrepresented and indigenous groups. The initial phase of the program was launched in 2020 in collaboration with Clark Atlanta University (CAU), welcoming two visiting faculty fellows from CAU to Stern in the spring 2022 semester. Over time, the program will be expanded to partner with other Historically Black Colleges and Universities (HBCUs) and Minority-Serving Institutions (MSIs).
Diverse Pathways in Academia:
Stern annually invites talented doctoral students of color and others underrepresented in business scholarship to participate in a two-day program called "Diverse Pathways in Academia." Attendees meet with Stern leadership and faculty across disciplines at Stern to learn about academic careers within business schools. Diverse Pathways, piloted within Stern in 2020, also serves as a pipeline into the NYU-wide Faculty First-Look program that prepares diverse and talented scholars of color, and others underrepresented in the Academy, for faculty careers.
The Tenure Project:
Stern is a gold sponsor and active participant in The Tenure Project, which is a multischool initiative aimed at increasing the number of tenured underrepresented (URM) faculty in US business schools. Modeled after The PhD Project, its strategy is to build community, support research, and create intentional spaces in which URM faculty will flourish.
The PhD Project:
 New York University is a University Partner of the PhD Project, a national organization which supports those in historically underrepresented groups in pursuing PhDs in business disciplines. Stern participates in events and programs throughout the year, including The PhD Project's annual conference.
NYU Provost's Postdoctoral Fellows:
The Provost's Office created this initiative to attract and support top-notch scholars from diverse backgrounds who are ideally on track to join the faculties of the world's leading universities, hosted at schools across NYU, including Stern. Postdoctoral fellows spend two years at Stern, during which they are mentored by and work with some of our leading faculty.
Seminar For NYU Stern Faculty By NYU Stern Faculty:
The Office of Diversity and Inclusion will pilot an in-house experience to allow Stern instructors to collaboratively explore and share practical, evidence-based best practices on pedagogical themes and to gain new insight and inspiration, to innovate | incorporate the classroom experience around themes around ODI. We're in early exploration; and will share more throughout its development.