INCLUSION, DIVERSITY, BELONGING, & EQUITY...

"…(are) not only important to cherish for their own sake, but because they are also vital for advancing knowledge, sparking innovation, and creating sustainable communities. They should be indispensable elements of an NYU education on all of our campuses. A diverse population encounters and appreciates all perspectives of an issue with a wealth of different approaches to confront it. The result is a higher quality of debate, and a more excellent and advanced academic enterprise."
Andy Hamilton – President, New York University


NYU Stern is committed to providing an ear and a voice for all faculty, staff, and students with respect to Inclusion, Diversity, Belonging, and Equity and to working with all of these communities to achieve a culture that lives up to the definition of these words. NYU Stern IDBE will focus on how we develop the skills to confront bias, support and collaborate with those who are different than us, and celebrate our success in doing so.


---
Meet the Team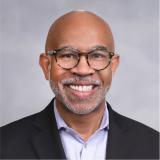 Dean Gary Fraser
(Pronouns: He/Him/His)

Gary E. Fraser is currently Associate Dean for Diversity and Inclusion at NYU Stern where his focus is on Inclusion, Diversity, Belonging, and Equity (IDBE) for all members of the NYU Stern community.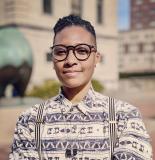 Associate Director Nico Le Blanc
(Pronouns: They/Them)

Nico Le Blanc is currently Associate Director for Diversity and Inclusion at NYU Stern School of Business where their focus is on fostering a sense of belonging and inclusion within a diverse and equitable Stern community.