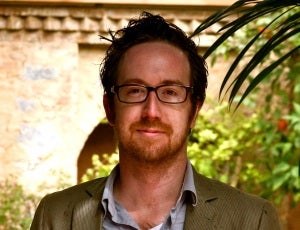 Ryan Heller, MBA/MFA 2011
Senior Manager, Digital Media, Starz Entertainment
Pre-Stern work experience:
Guitar Player, Aberdeen City rock band
Stern specializations:
Entertainment, Media & Technology; Marketing; Entrepreneurship & Innovation
Club involvement:
Vice President, ProMotion Pictures; Media, Entertainment, and Sports Association
---
"It was an incredible transition platform. It allowed me to build networks on both the creative and business sides of the business, sample various roles and companies (via internships) and learn about aspects of the business (i.e., digital distribution) that were previously foreign. Stern offered amazing classes--immersive and classroom--and connects me with like minded students."