Liz Elting, MBA '92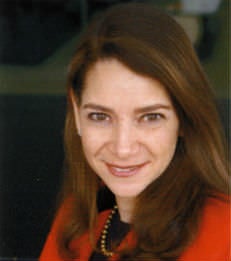 Elizabeth Elting is Co-CEO of TransPerfect. TransPerfect is the world's largest privately-owned language and business services company with projected revenues of $200 million for 2008. Founded in 1992, with fellow Stern MBA recipient and Co-CEO Phil Shawe, TransPerfect has become an industry leader with 900 full-time employees working out of offices in over 50 cities around the world.

Elting has received numerous awards for her outstanding entrepreneurship including Working Woman Magazine's Entrepreneurial Excellence Award for Customer Service, the Ernst and Young Entrepreneur of the Year Award, the Inc. 500 Award, and the Deloitte & Touche Fast 50 Award four times. Elting was named Woman of the Year by American Express and Entrepreneur magazine. In 2006 and 2007, TransPerfect was named one of the largest privately-held companies by Crain's New York Business. During those same years, Crain's also named TransPerfect one of the New York area's top and largest women-owned companies, respectively. In 2007, Entrepreneur magazine and the Women Presidents' Organization jointly named TransPerfect one of the top 20 fastest-growing women-led companies in the US.

Elting is profiled in several books including The New York Times bestseller "Succeed by Your Own Terms," "Leadership Secrets of the World's Most Successful CEOs," and "Straight Talk About Starting and Growing Your Business." She is featured regularly in the media, including The New York Times, The Wall Street Journal, O, The Oprah Magazine, Crain's New York Business, and The Financial Times. Elting lectures regularly at New York University's Stern School of Business, Columbia Business School, and the National Association of Women Business Owners (NAWBO). Elting is an active member of the Young Presidents' Organization (YPO) and the The Association for a Better New York (ABNY).

Elting holds a BA in Modern Languages and Literatures from Trinity College in Hartford, CT and an MBA in Finance and International Business from NYU Stern.