Social Impact Stipends
Since 2006, the Stern Undergraduate College has awarded more than 220 stipends to Stern undergraduates who seek to apply their business and entrepreneurial skills to tackle a social, environmental, or economic problem. Undergraduate students interning with a non-profit or government agency, or pursuing an early stage social venture may apply for funds during each semester and break to support these endeavors. The social impact stipend program has helped to build a sense of community among likeminded Stern students seeking to create change.

Interested in applying?
Priority Consideration Date for Summer Stipends is Friday, May 3, 2019.
Meet some of our Summer 2018 Stipend Awardees: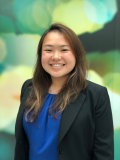 Hannah Goh
Class Year:
2020
Concentration:
Business and Political Economy
Minors:
Social Entrepreneurship & Digital Art and Design
Thanh Long English Vocational School
"Over the summer, I spent 2 months in Ho Chi Minh City, Vietnam volunteering to teach English at Thanh Long English Vocational School. Throughout the experience, I worked with English teachers to develop curriculum and identify needs that will better the student's learning environment. Although I wish I could spend more time in Vietnam working with the school, I used this opportunity to learn more about issues in educational attainment in Vietnam and how it correlates to the degree of English proficiency. In the future, I plan to return to find sustainable solutions to this issue I have identified."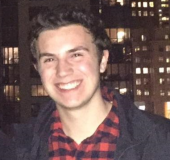 Antonio DiMeglio
Class Year:
2020
Concentrations:
Computing and Data Science And Sustainable Business
SeaStraws
"Starting SeaStraws by building an incredible team, developing a product, and bringing it to market this past summer was the experience of a lifetime. We had the goal of developing a sustainable straw that could be developed en masse to replace plastic straws, and we were able to bring our product to market fairly quickly. We learned the ins and outs of distribution immediately, as our first distributor was onboarded in June and we have expanded significantly since then. We have learned that sustainability is more than the story behind a product, but rather a commitment to tangible change in the environment and the community. Personally, I am fully committed to developing SeaStraws wholly and have committed to studying Sustainable Business at Stern."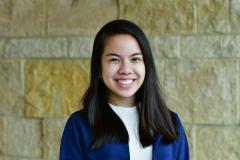 Christine Anabo
Class Year:
2020
Concentrations:
BS/MS in Certified Public Accounting + Computing & Data Science, Minor in Math
United Nations Development Programme (UNDP) Summer Internship
"I spent my summer at the United Nations Development Programme (UNDP). At their Washington Liaison Office, I mainly prepared communication portfolios to showcase the agency's impact across the globe. I also got to unleash my Stern Excel skills in reconciling their databases, which my team used in publishing procurement and expenditure transparency reports. Looking back, my UNDP experience really proved one-of-a-kind; because of it, I got to work with some of the kindest, most passionate people I have ever met and rub elbows with huge names in the international field. I definitely recommend the program to anyone interested in business, government, or the social impact space in general!"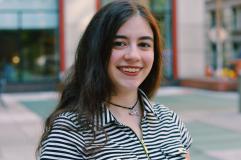 Maite Rodriguez
Class Year:
2021
Concentrations:
Global Business and Management
Adanu: Adult Literacy and ESL program in Woadze Tsatoe, Ghana
"This summer I worked with Adanu, a non-profit organization that works on community development in Ghana. I created an adult literacy program and an ESL course in the village of Woadze Tsatoe for women working at the community-led Batik Center. Through my program, over 20 participants can now leverage their English skills to expand their market to non-Ewe speaking regions of Ghana. By the end of my stay, the Batik Center's employees managed to read A1 English texts and manage basic conversations related to business in English. This experience taught me the value of using my resources to help others across the globe, and now I am even more passionate about finding ways to aid in international economic development as a career."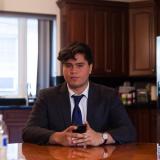 Edward Torres
Class Year:
2019
Concentration:
Management
Diversity Org Intern
"My summer with The Diversity Org was spent assisting the COO in business operations and management. The organization as a whole strove to educate children on race, gender and social issues, as a means to help them be more aware, inclusive and socially responsible. The Diversity Org does this by hosting interactive assemblies at high schools in the NY-NJ area. My role focused on operation management and accounting. However, I also had the unique opportunity of writing & editing scripts for the assembly performances."