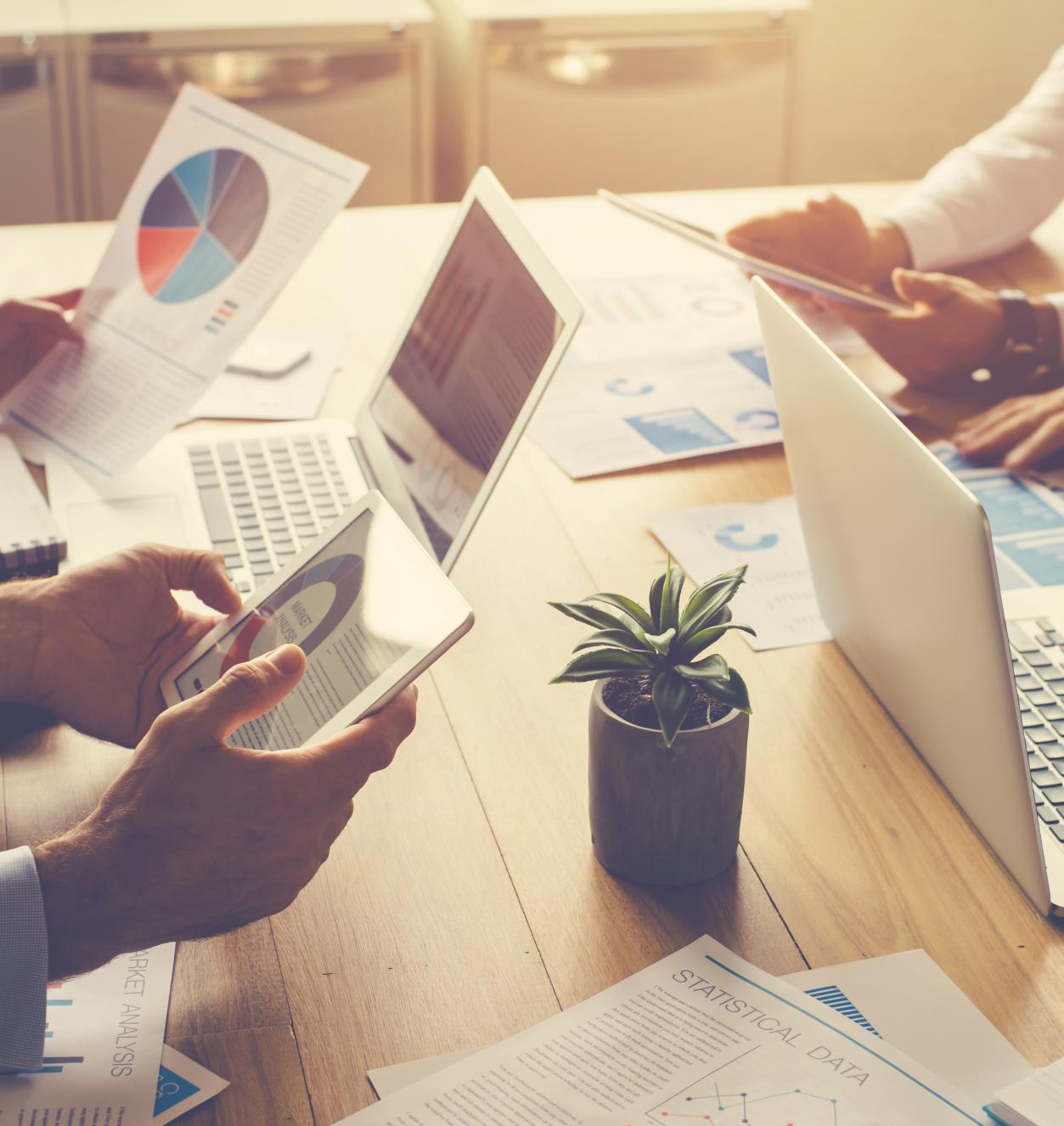 Put Your Knowledge into Action
The MS in Risk Management is based on a blended learning approach combining in-person classroom time and independent study. The program culminates with the team-based Capstone.
Blended Learning
Modules are divided into three phases: pre-module, module, and post-module.

Pre-module: Research Phase
This begins 4-6 weeks prior to the in-class teaching session. Students prepare for the module by completing qualitative and quantitative assignments that include readings and cases, tutorials and diagnostics, and exercises and written assessments. Completion of the pre-module material ensures a more rigorous and productive classroom experience. All learning materials will be posted to our online Learning Management System. 

Module: In-Person Class Sessions
This will be an intensive, full-time period of rigorous in-class learning to absorb the advanced material and actively collaborate with your peers and faculty. Each module contains special events, guest speakers, and other opportunities to engage with your MSRM cohort and alumni community. Students are required to attend class during normal business hours each day with some additional evening engagements.

Post-module: Application
The post-module is designed as the implementation phase of the module. Students are challenged to apply the material and concepts covered during the pre-module phase and residential period to solidify their learning. Deliverables are in the form of case studies, written assignments, projects, and group work.
Capstone Projects
The Risk Capstone is an intensive, year-long activity that requires teams of students to create meaningful projects that demonstrate their ability to take an integrated view of risk management.
Project Framework
Each group will consist of 4–5 participants from diverse backgrounds, encouraging a broader understanding of risk management.
The project will span the course of the program, enabling participants to enrich their projects with learning from each module.
The final deliverables for the project consist of a paper, presentation, and an online portfolio of the group findings. 
Sampling of Previous Capstone Projects
Risk management within the cannabis industry: Building a framework for the cannabis industry
MSRM Students Class of 2018, Karen A. Parker, Attilio Di Mattia, Fatima Shaik, Juan Carlos Cerón Ortega, and Robert Whittle
Read the entire paper
here
.
High Frequency Trading and US Stock Market Microstructure: A Study of Interactions between Complexities, Risks and Strategies Residing in U.S. Equity Market Microstructure
MSRM Students Class of 2013, Samir Abrol, Benjamin Chesir and Nikhil Mehta
Read the entire paper
here
.
Future Regulation of Hedge Funds—A Systemic Risk Perspective
MSRM Class of 2010 students Wouter Van Eechoud, Wybe Hamersma, Arnd Sieling, David Young
Van Eechoud, W., Hamersma, W., Sieling, A. and Young, D. (2010), Future Regulation of Hedge Funds—A Systemic Risk Perspective. Financial Markets, Institutions & Instruments, 19: 269-353. doi: 10.1111/j.1468-0416.2010.00160.x
Read the publication
here
.
Qualitative and Quantitative Risk Management in Emerging Markets
MSRM Students Class of 2011, Konstantin Makarov and Raymond Mui
Read QQRM: Qualitative and Quantitative Risk Management in Emerging Markets
here
.
Strategic Mortgage Default in Financial Institutions: A Proposal for an Alternative Management
MSRM Students Class of 2012, Jonathan Franco, Melodie Anne Juson, Diederick Koolmees, Cynthia Liwanag, Jeffrey Cherry
Read the entire paper
here
.
Risks and Opportunities for Supply Chain Finance Using Blockchain
MSRM Students Class of 2022, Loyiso Kula, Nelly Nath, Hergen Frerichs, Vivek Nair 
Read the entire paper
here.