Daniel Shin, MSRM '13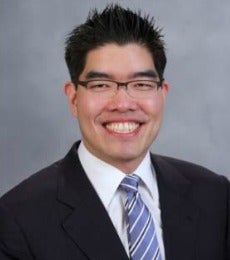 "Venture capitalist and thought leader on innovation, tech entrepreneurship, and business, founding one of the most successful start-up accelerators in Korea and serving as the youngest board member of a public company in Korean history"—that's how the World Economic Forum describes Daniel, who was named to the Forum's Young Global Leaders program in March 2016, one of 15 in the Asia-Pacific region.  
It's an apt description of the Korean-born dynamo, who is currently both the head of corporate development and executive director of MCM Worldwide—a German-based luxury brand—and partner and co-founder of KingsBay Capital—a Seoul-based early-stage venture capital firm. Daniel is also the father of two young daughters and a candidate for a doctorate of business education for executives at Université Paris Dauphine.  "Multi-tasking is a particular virtue of venture capitalists," he says modestly.  
Selection for the Young Global Leaders program was "very exciting," Daniel admits. "The under-40s who are selected as YGLs have so many similar interests though we all come from different backgrounds. Many of us are parents of young children. Many of us care about more than our financial success. My peers' stories are often very unconventional, which can be very inspiring. Since the announcement, I have met a number of YGLs in Europe and America. They were super-intelligent and down-to-earth. They even opened their houses to a total stranger like me with two-hour notice. In other words, we seem to mutually trust each other already despite our differences. That is something I appreciate most. They are another group of people that I can associate with to nurture my life and vision."
Daniel credits the MSRM program with providing him with the skills and confidence to invest $500 million in alternative assets on behalf of Korea Telecom in venture capital and private equity funds.  An undergraduate double major and double minor at Indiana University's Kelley School, he "didn't see the point" in going to graduate-level business school, "as I received fairly intensive undergrad training in business."  The MSRM focus on risk management was a perfect fit for venture capital, the line of work he's most passionate about.  
"At the end of day, venture capital is the riskiest asset class," he explains. "You expect 1 out of 10 investments to make a home run, and that's if you are really lucky. With the MSRM successfully completed, I feel I am equipped with a Rolls Royce engine for the career that I love."