Luis Adao Da Fonseca, MSRM '11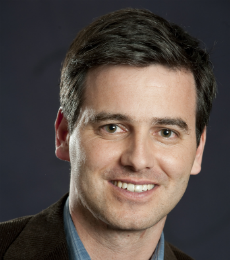 Luis Adao Da Fonseca, Chief Business Development Officer and member of the Management Team of EDP Renewables (EDPR)—the third largest renewable energy company in the world—says that the NYU Stern Master of Science in Risk Management helped him gain a better understanding of risk management within his organization.
"Now, more than ever, risk management is top-of-mind among business executives," explains Luis, who is ultimately responsible for EDPR's brand new risk management department. "As compared to other industries, the energy sector has a lot of catching up to do in the area of risk management. So I hope to take a lot of what I learn in the program back to my day-to-day job." "As EDP has expanded globally, risk management has become a core issue," stresses Luis. Leveraging his coursework, Luis is leading the charge in EDP's development and implementation of new procedures and guidelines for risk management across the company. After looking at several programs, Luis is pleased that he chose the Executive Masters in Risk Management program: "NYU Stern is a pioneer in the area of risk management. And I know that learning about this field from the experts will be invaluable in my job."
Update:
Please note that Luis is now a Partner and Board Member at Mobiletric.