Natalia Migal, MSRM '11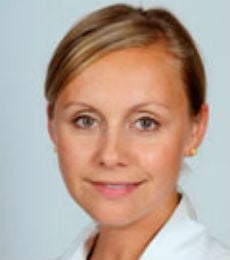 When Natalia Migal was seeking to expand her knowledge in risk management, she found a new and unique program—the NYU Stern Master of Science in Risk Management.
The new program, launched in 2009, was a specialized one-year risk management program. At that time, two out of five class modules were offered at NYU Stern, with the remaining three taught in Amsterdam.
Natalia once held a leadership position in the equipment and logistics division at GE capital, but she then moved to an operational risk management role in the company's Global Banking division. "I was able to make this career switch, in part, because of what I learned in the NYU Stern-AIF program. It definitely helped seal the deal."
This was Natalia's third master's degree; she previously earned an MS in Sociology from the University of Chicago and an MS in Statistics from DePaul University. She believed that the MS in Risk Management program would be key in her transition to a risk management role at GE that focused on the financial services industry.
Natalia says that the program's curriculum impressed her interviewers: "Despite my lack of experience in this realm, my new managers were confident that I could take on the position based on my extensive study and coursework in the area." She adds, "Without a doubt, this program provides students with the proper tools to be successful."
Update:
Please note that Natalia is now the Director of Corporate Risk Management at LeasePlan.