Upcoming Events
PUBLIC TALK / Q&A
NYU Stern's Center for Global Economy and Business invites you to join us for a presentation by:
Lord King of Lothbury in the City of London GBE, FBA
Mervyn King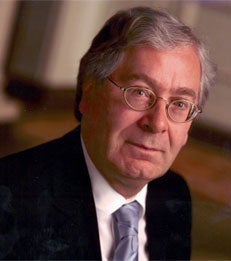 Distinguished Visiting Professor
NYU Stern School of Business


|and


|Former Governor of the Bank of England

Date & Time
Tuesday, September 30, 2014

Location
44 West 4th Street
NYU Stern School of Business

*RSVPs are required, but do not guarantee a seat.

Seating is limited and will be offered on a first-come, first-served basis.

For additional information, please contact cgeb@stern.nyu.edu.
JUNIOR MACROFINANCE CONFERENCE
NYU STERN SCHOOL OF BUSINESS
Featuring:
Ali Shourideh (Wharton) and Ariel Zetlin-Jones (Carnegie-Mellon)
"External financing and the role of financial frictions
over the business cycle: Measurement and Theory"
Discussant: Virgiliu Midrigan (NYU)

Alp Simsek (MIT) and Anton Korinek (Johns Hopkins)
"Liquidity Trap and Excessive Leverage"
Discussant: Gauti Eggertsson (Brown)

Tim McQuade (Stanford GSB)
"Stochastic Volatility and Asset Pricing Puzzles"
Discussant: Stan Zin (NYU)

Zhiguo He (Chicago GSB) and Peter Kondor (CEU)
"Inefficient Investment Waves"
Discussant: Anton Korinek (Johns Hopkins)

Gabriel Chodorow-Reich (Harvard)
"Effects of Unconventional Monetary Policy on Financial Institutions"
Discussant: Tobias Adrian (NY Fed)