Proud to Say #IAmStern!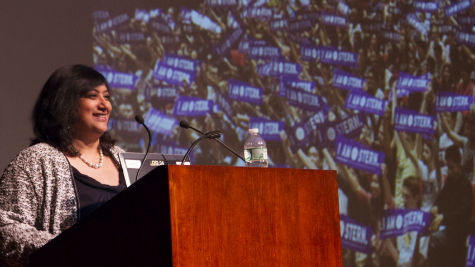 Dear Undergraduate College Students, Alumni, Parents, and Friends,
One of the first schools of business in the US, NYU Stern established itself as a leader and an innovator of undergraduate business education when it opened for classes in 1900. I have been at Stern for a really long time as an Assistant Professor, a tenured faculty member, and then Chair of the Marketing Department – nearly 25 years! – and in that time I have watched it evolve into a global powerhouse. As Dean of the Undergraduate College, I could find countless reasons to celebrate all that has been accomplished; I would like to share with you the 10 key reasons that answer the question:
Why Stern?
Whether you are a prospective or current student, a parent, an alumnus, a corporate partner, or a friend of the school, I hope you find these
10 reasons that set the NYU Stern Undergraduate College apart
from peer schools informative and useful, as they also highlight this fabulous trajectory of excellence that we are on.
Whether it is our unparalleled location in the heart of
New York City
, or our
world-renowned faculty
, or our
global curriculum unmatched in scale
, or our nationally recognized
social impact coursework
, or our
professional development programs
for the 21st century, or our countless student
leadership opportunities
, NYU Stern's undergraduate community is vibrant, successful and proud.
NYU Stern truly radiates a culture of excellence and innovation. It is this dichotomy of tradition and change that attracts some of the brightest young minds to our classrooms. I invite you to peruse our
new highlight book, Why Stern?
, which reflects the key factors that set an NYU Stern education apart from others, and celebrates what we offer through the experiences of our talented, ambitious and dynamic community.
I am truly proud to be an NYU Stern veteran, and to say #IAmStern.
Warm regards,

Geeta Menon
Facebook:
DeanMenon
Twitter:
@geeta_menon
Instagram: @geeta_menon
#WhyStern
#IAmStern
Download the Why Stern? Highlight Book