---
Black and Hispanic Alumni Group
Brings together alumni with a broad range of perspectives. The group hosts various events throughout the year including the signature Spring Soiree.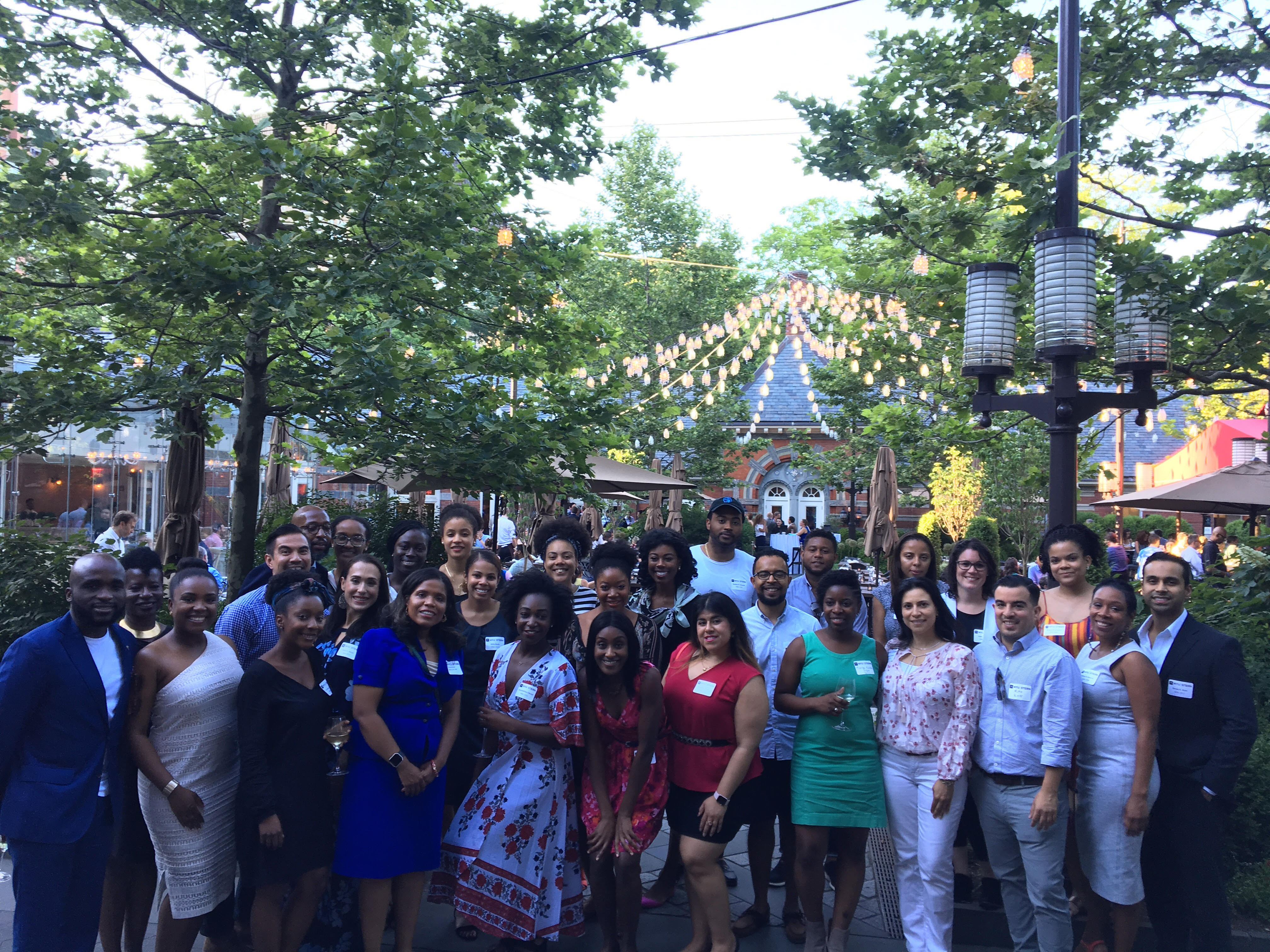 Alumni Committee Leader:
Jennifer Meacham (MBA '15)
Staff Contact: Erika Marin
---
LGBTQ Alumni Group
Creates opportunities to engage on topics of diversity with fellow Stern alumni and hosts the student-alumni reception in partnership with Outclass at the annual ROMBA Conference, which brings together lesbian, gay, bisexual, transgender, and queer (LGBTQ) graduate business school students.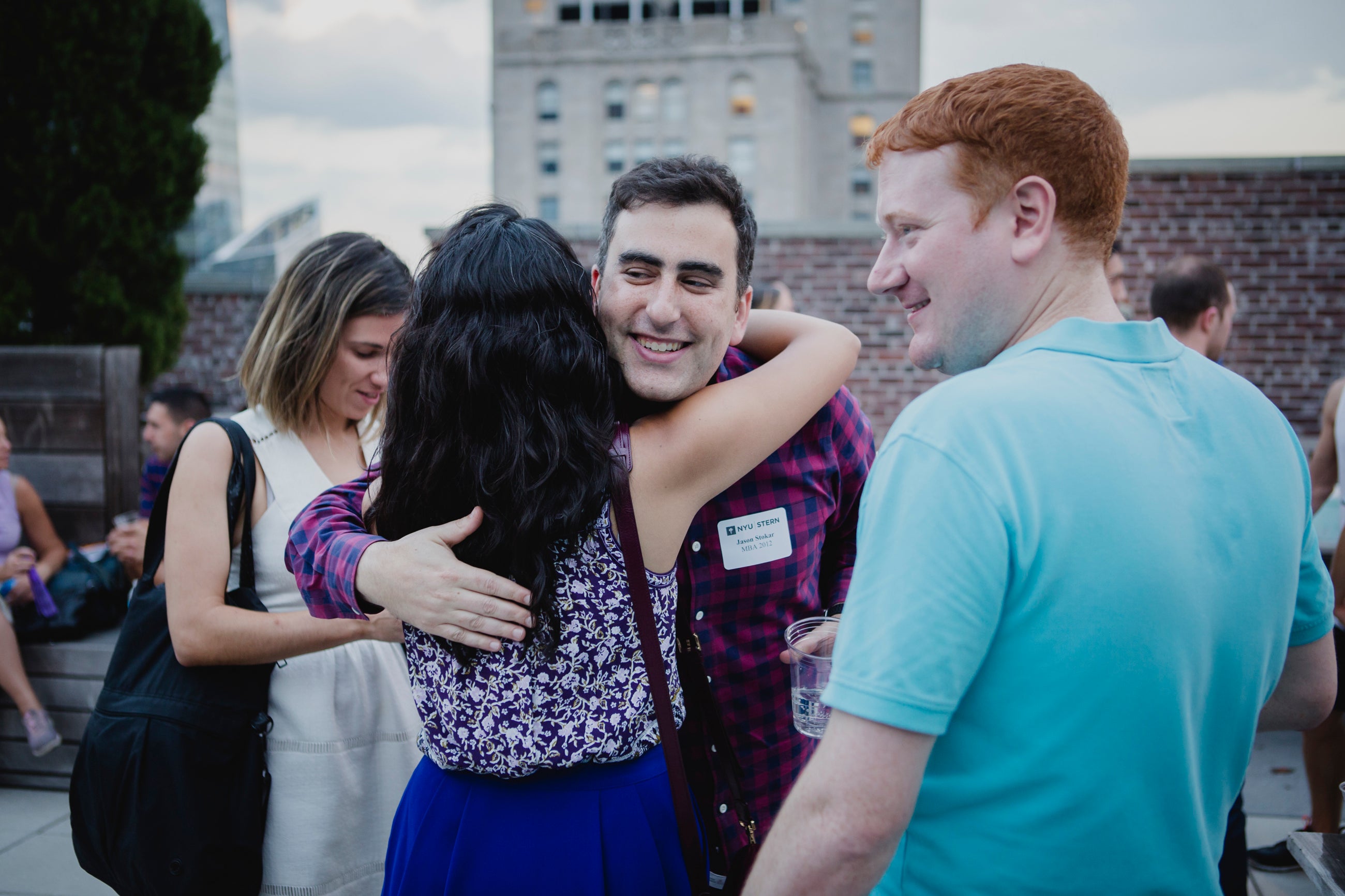 Alumni Committee Leader:
Luzerne Mcallister (MBA '14)
Staff Contact: Erika Marin
---
Entertainment, Media, & Technology Alumni Group
Facilitates connections among Stern alumni and students in the EMT space and hosts the EMT Summit, an annual conference that gives Stern alumni and professionals the chance to learn from and connect with industry experts.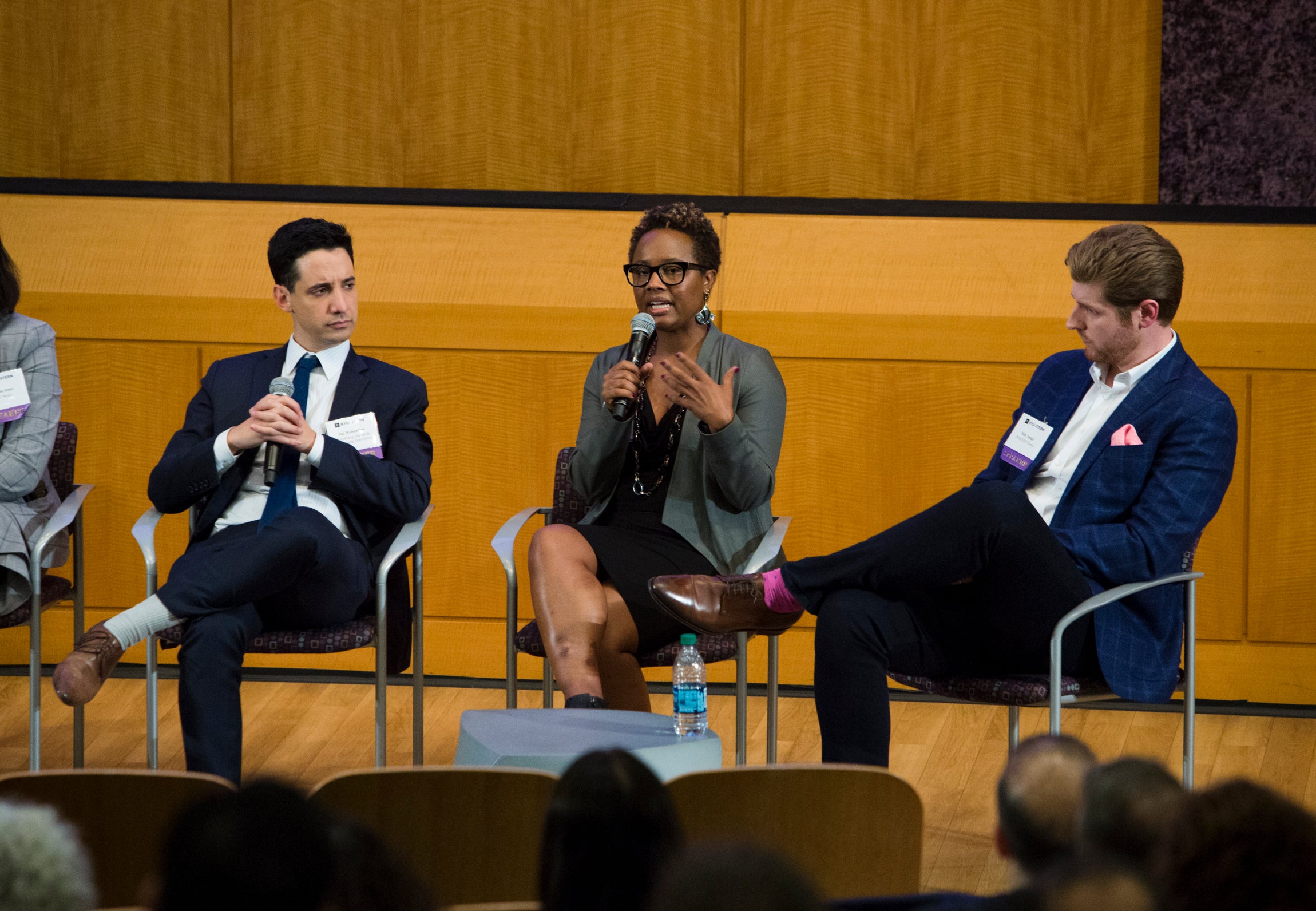 Alumni Committee Leader:
John Vermeer (MBA '12)
Staff Contact: Andrew Good
---
Private Equity/Venture Capital Alumni Group
Brings together students and alumni interested in private equity and venture capital, and hosts events throughout the year, including a wealth management breakfast series with Stern faculty and a Venture Capital & Private Equity Conference in partnership with the Stern Private Equity Club.
Alumni Committee Leader:
Dan Rubin (MBA '04)
Staff Contact: Laura Gigliotti
---
Food & Wine Alumni Group
Connects Stern alumni through diverse culinary gatherings, including Taste of Stern, annual market-style event where Stern alumni businesses share tastings of their sweet and savory treats.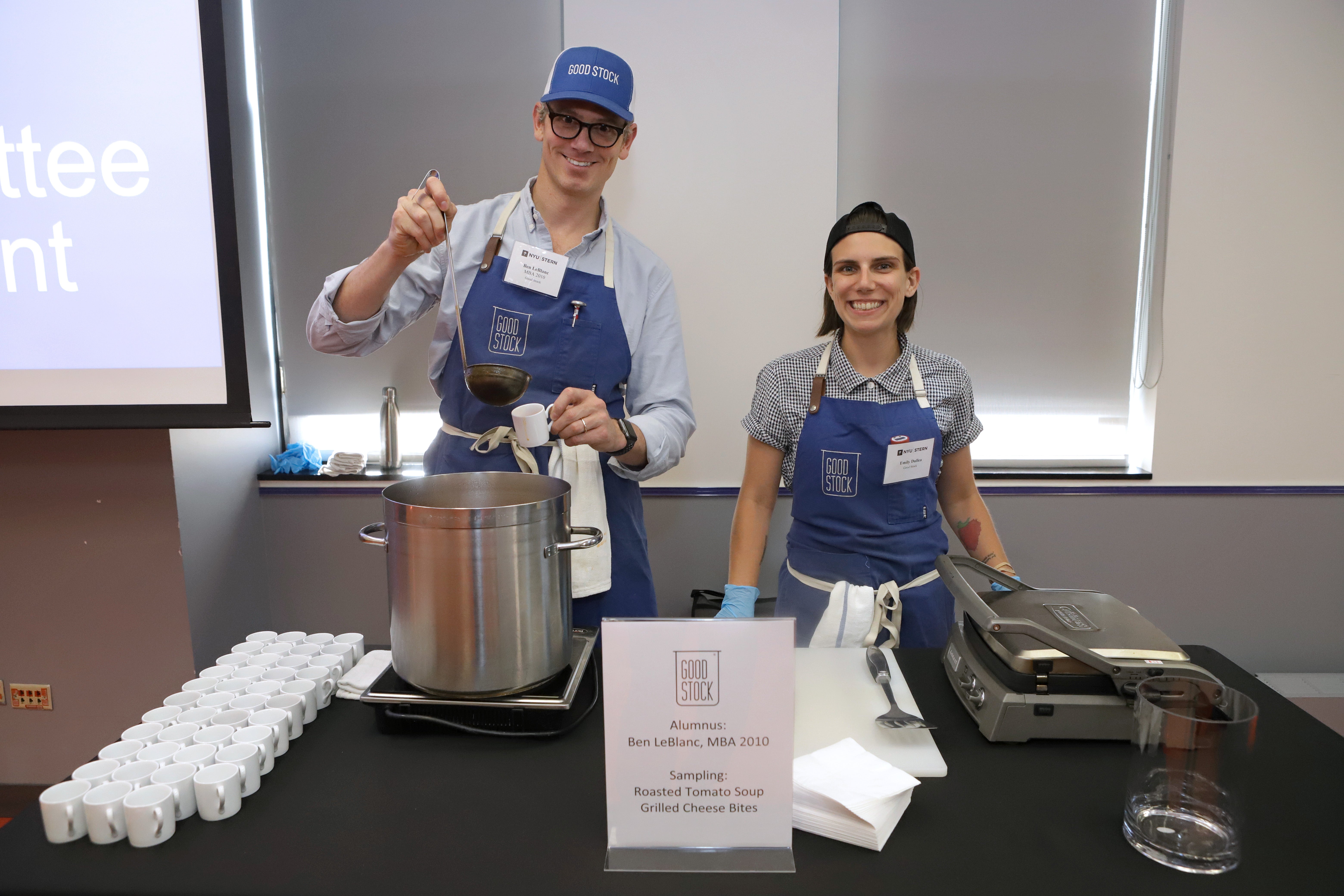 Alumni Committee Leader:
Joan Bloom (MBA '66)
Staff Contact: Sarah Beth Watson, Administrative Aide, Alumni Relations, swatson@stern.nyu.edu
---
Military Veterans Alumni Group
Alumni Committee Leader:
Michael Taylor (MBA '14)
Connects current and prospective students and alumni in the military veterans community at Stern to facilitate professional and personal growth, and hosts events including an annual Alumni-Student Veterans Networking Reception.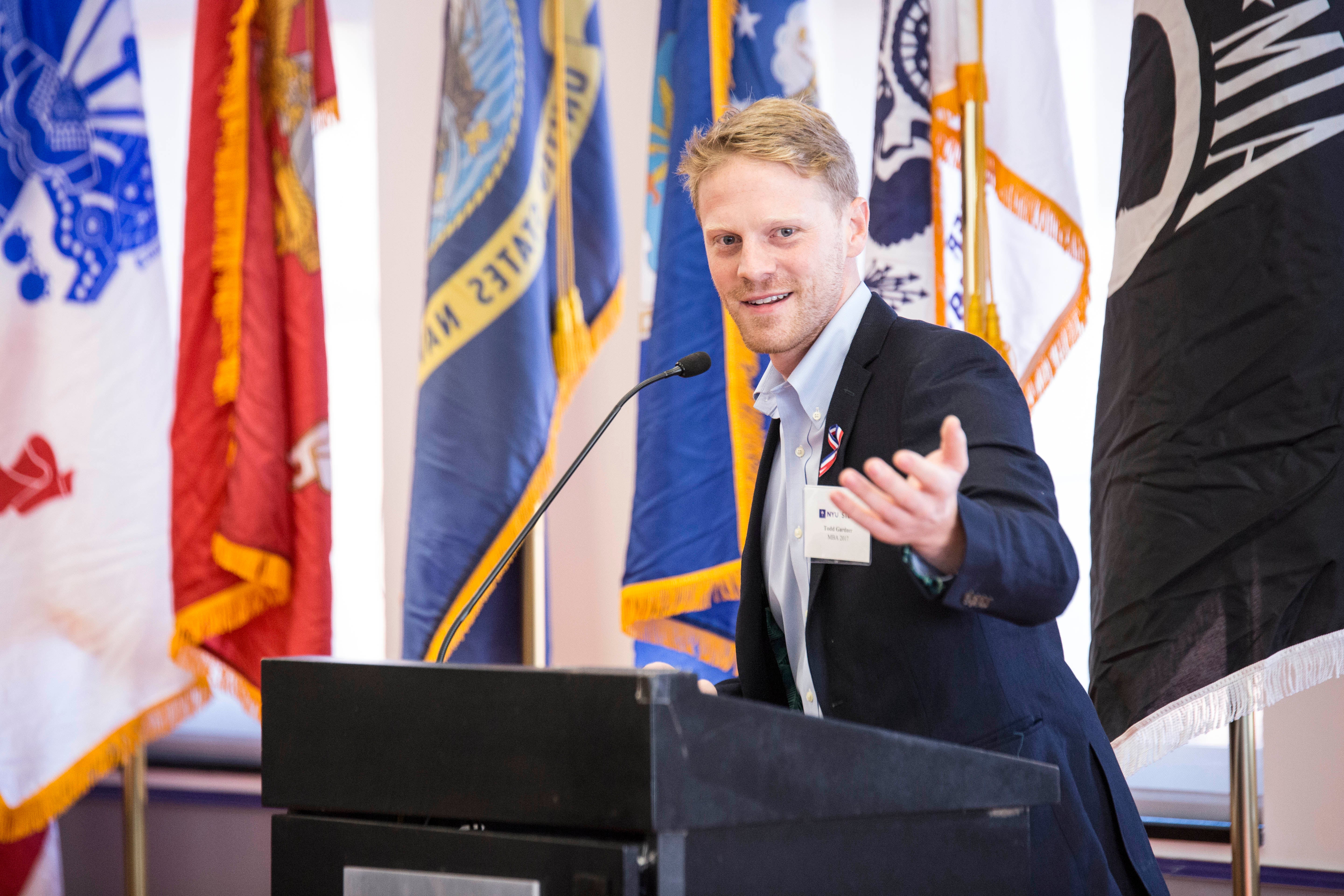 Staff Contact: Laura Gigliotti
---
Stern Ten Alumni Group
Fosters community among Stern graduates of the last 10 years through social events, professional development, and philanthropy. Events include intimate dinner discussions around a specific topic and the Summer BBQ at the Boat Basin for recent alumni.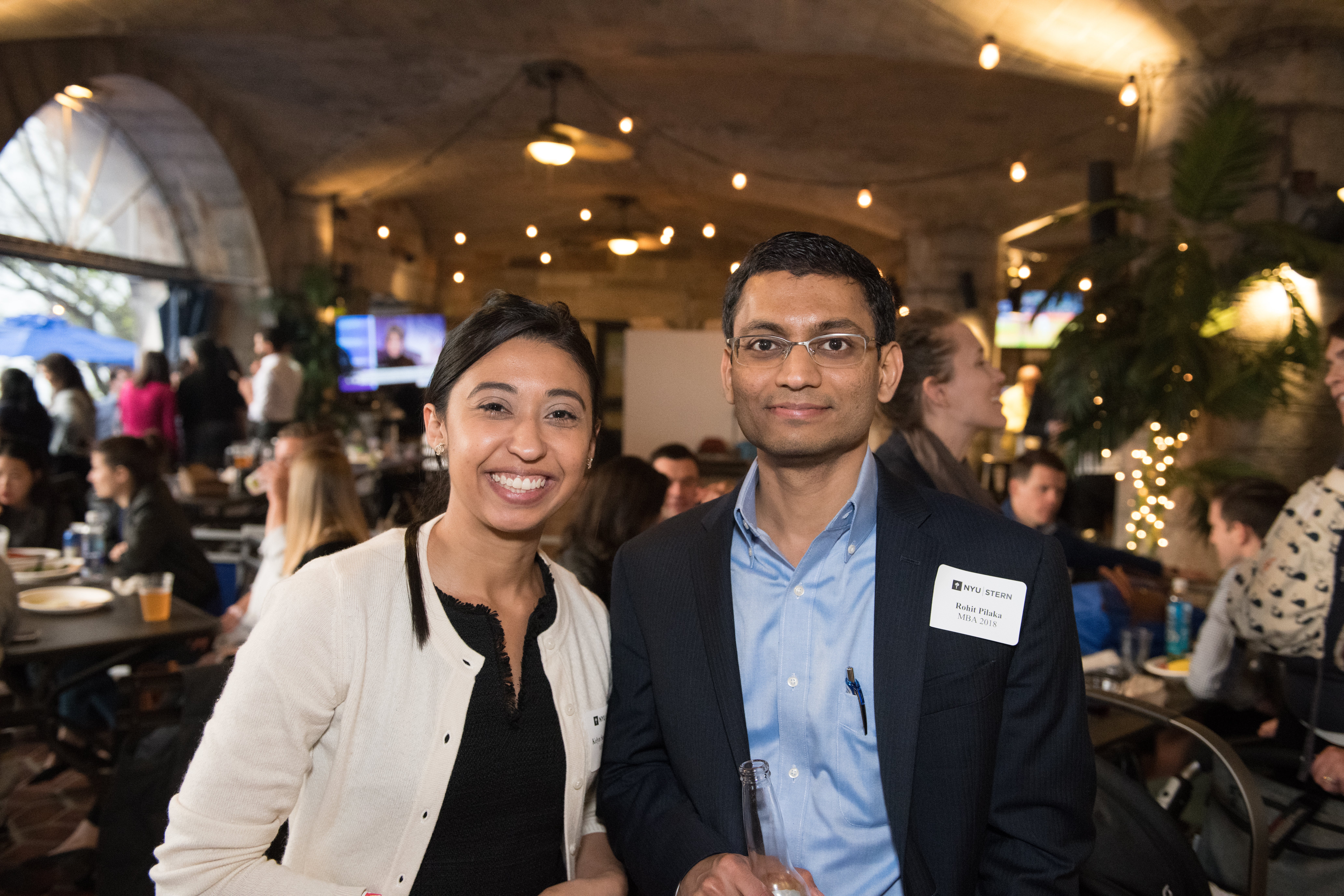 Alumni Committee Leaders:
Shahryar Bachani (BS '16)
and
Serge Permyakoff (MBA '15)
Staff Contact: Andrew Good, Associate Director, Recent Grad & Student Programs, agood@stern.nyu.edu
---
Stern Women in Business Alumnae Group
Building off the Stern mission to promote the global economic value of all genders, the SWIB alumnae group sustains and advances a strong, active network of Stern women. Annual events include the Stern Women in Business Conference, hosted in partnership with the SWIB student club each spring.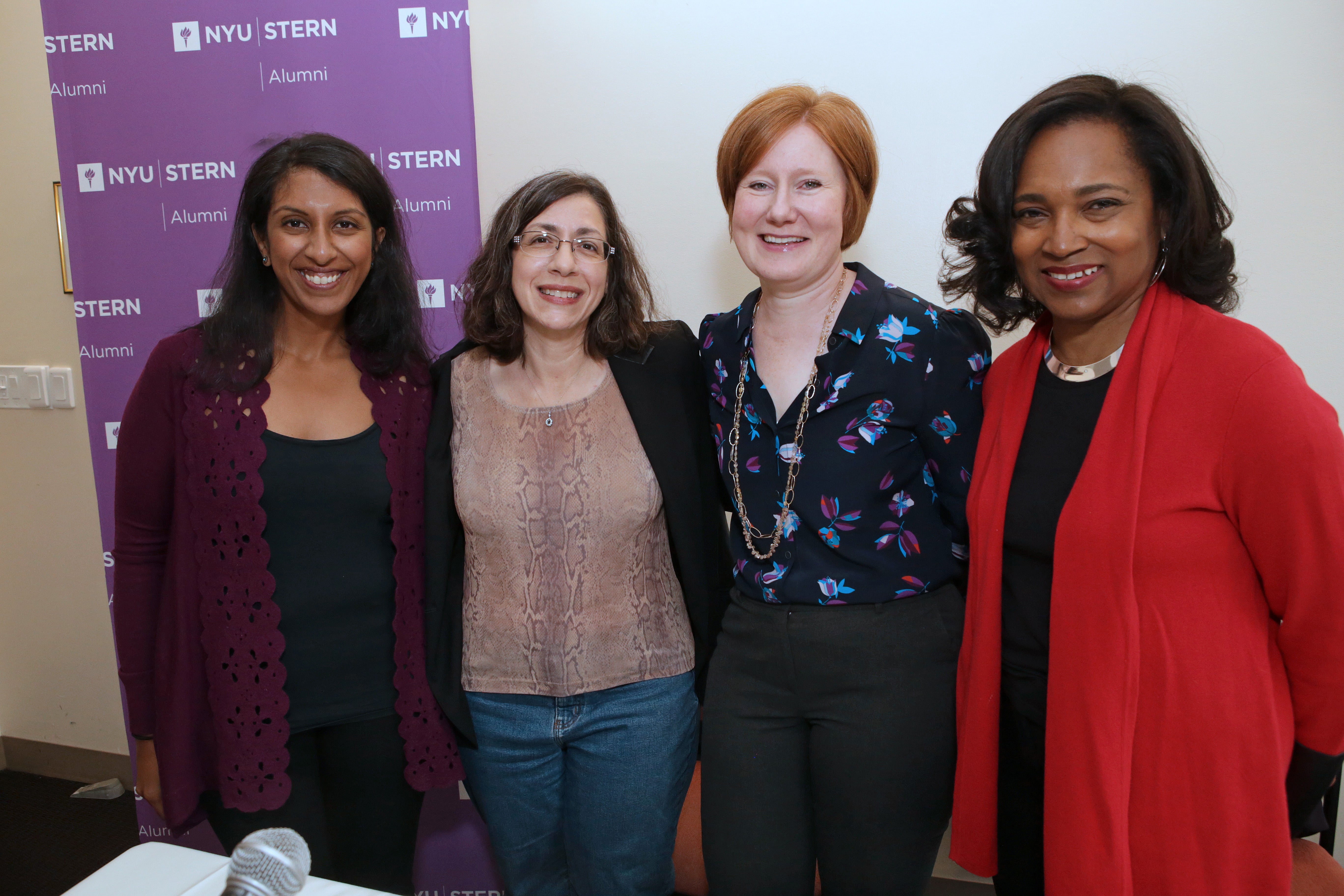 Alumni Committee Leader:
Adrienne Garland (MBA '99)
Staff Contact: Laura Gigliotti
---