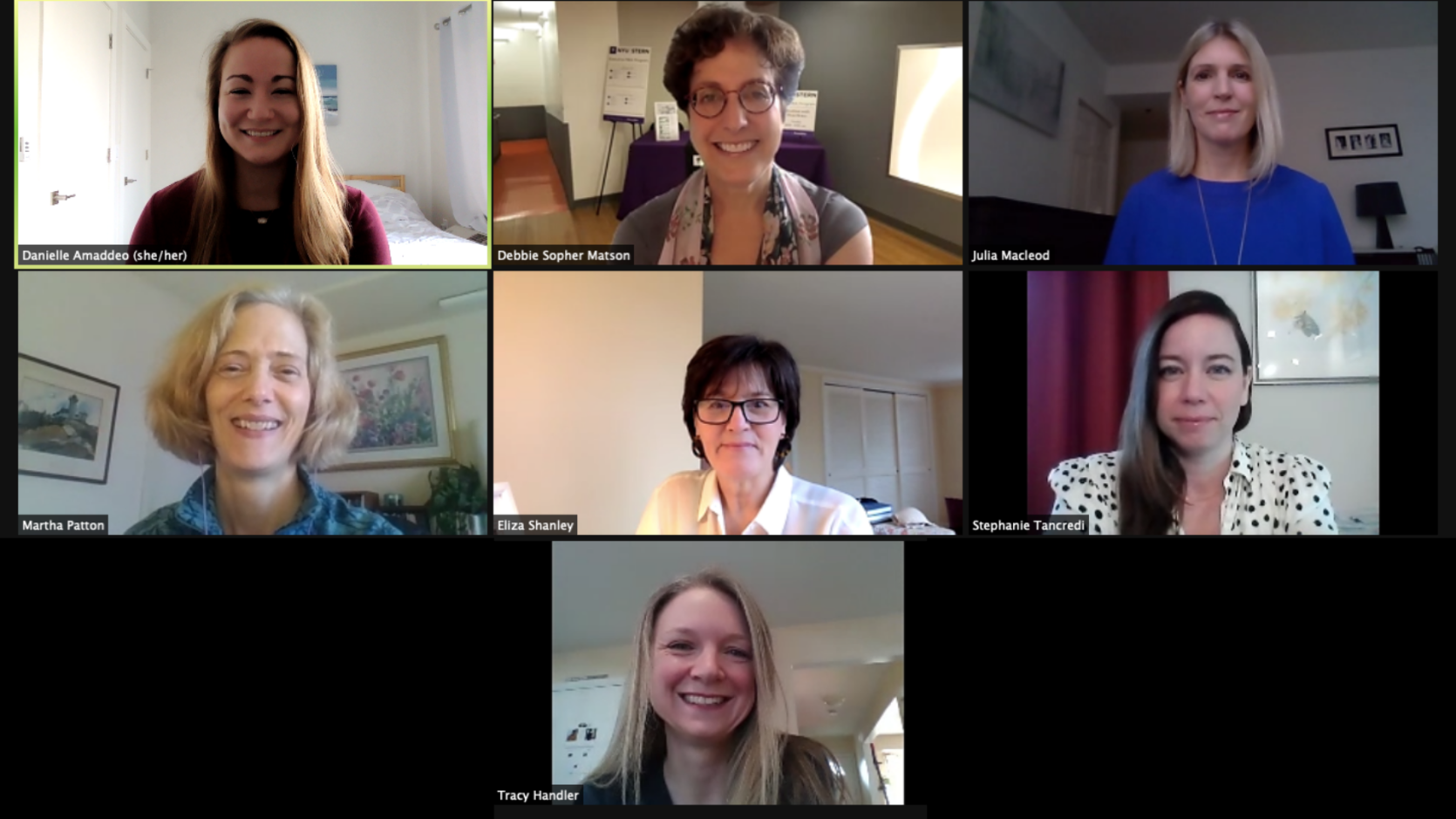 Providing Lifelong Career Support to Langone and Executive MBA Students and all Stern alumni.
As a Stern student and alumnus, The Career Center For Working Professionals (CCWP) is your partner for life. As a recruiter, we are your gateway to finding professional talent.

Alumni and Students
We understand that you may not want to be in your current role forever. Whether you are a Langone, Executive MBA, MS in Business Analytics, MS Risk Management, MS Global Finance or MS Quantitative Management (second year) student or Stern graduate, the CCWP has a variety of lifelong career services specifically designed to support your career goals. Excited about a prospective promotion, changing careers, or moving to a new city or country? No problem. Our career coaches are here to help you navigate through your career transitions.

Recruiters
The CCWP gives you access to Stern's extensive alumni network as well as more than 2,000 Langone and Executive MBA students. We provide alumni and recruiters the opportunity to post jobs exclusively to our talented network. Partner with us to achieve your goals even before you have a hiring need.