Attilio Di Mattia, MSRM '18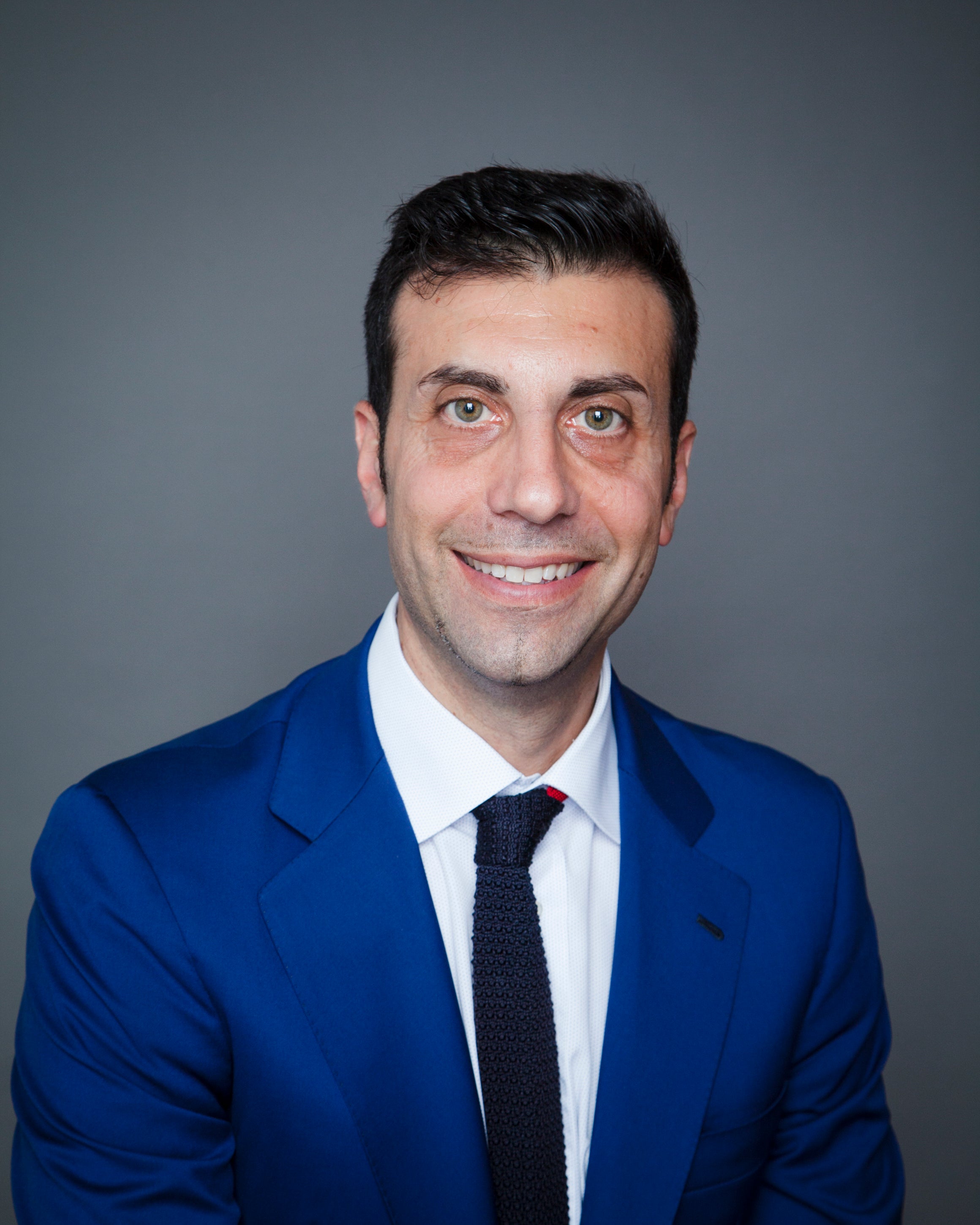 By any measure, Attilio di Mattia has built a successful career, one that testifies to his business acumen, quantitative knowledge, and big-picture vision. Currently the Director of Financial Markets / Risk and Regulatory Transformation at PricewaterhouseCoopers, he has more than fifteen years' experience working in both the buy and sales side of the financial industry, and in the past few years he has migrated toward consulting.  
Yet, in recent years, Attilio felt a gap in his knowledge and skill set when it came to risk management—despite working tangentially with risk managers and being indirectly exposed to risk evaluation throughout the years. "To do great in this industry, you need great knowledge of the current and future regulatory landscape…I was lacking a vision of how risk management will be morphing five to ten years out," he explains.  "My knowledge was too tactical and problem-solving oriented." 
Attilio was attracted to Stern's MSRM, he says, in part because of the curriculum, which offered both strategic and tactical themes, as well as NYU's brand and name recognition among his PwC clients and peers. "Companies find value in the Stern brand and in the technical knowledge you come away with," he says. 
Attilio was also motivated to enroll because of the program's efficiency: "A masters in Risk Management from great professors and attended with great students helps you narrow down which topics require your attention and maximizes your time," he says. "For busy professionals like myself and fellow cohort members, a structured program that has pre-selected what a risk manager or consultant needs to know across risk typologies is critical." 
From day one, Attilio says, he was able to apply everything he learned directly at work. A highlight was how the curriculum addressed specific challenges in the consulting/financial industries and gave him actionable skills to use immediately. He explains: "There is a tension always in this industry between risk managers and front office—in the program they addressed this tension a lot. They didn't offer a recipe on how to fix it, but every course addressed this tension and gave you examples and case studies to help shine light on how to solve these types of problems and to give you an idea of what potentially could work." 
Another highlight for Attilio was the cohort, who he says shared his motivation to dive deep into risk management. "The recruitment committee did a fantastic job balancing people, industry, and motivations," he says.  "Overall, we shared a curiosity. You learn best when you are in touch with curious people, and if you're not curious, you are not really seeking true knowledge. I am still in contact with many of my peers and seek dynamic coaching and bounce ideas on how to approach certain issues I am facing at work." 
Attilio saw an immediate value-add to his career in two prominent ways. The first was a promotion to Director immediately upon graduation. The second is the skill set the program gave him to mentor and coach his junior staff in new and complex risk-management concepts.  He explains: "I learned how to simplify complex quantitative concepts so today I can better coach my engagement staff, many of them landing at PwC after their first job after college. The program taught me how to break down complicated concepts so that junior staff could easily understand and efficiently perform tasks. This is a great added value—by speeding up their learning curve, I can concentrate more on client relationship and strategic topics."
Attilio is unequivocal about the benefits of the MSRM for anyone seeking a career in the financial and consulting industries—whether they are financial industry veterans or new to the field.    
"Banks post-2008 crisis became a very regulated environment; there are complex rules which require you to use data in a faster, better and more intelligent way. This is a true paradigm shift. Even if you've done this for ten or twenty years, the paradigm shifted so much you need new tools to be great at your job and advise your clients on critical paths," he says. "NYU gives you the best tool kit you need to have in order to perform at work in this new risk management environment. To prospective students I would say: go for it."