Business and Policy Leader Events
NYU Stern Hosts the 2012 Tribeca Disruptive Innovation Awards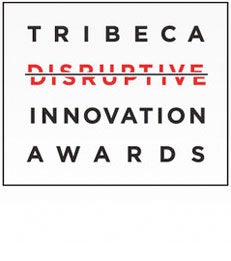 The third annual
Tribeca Disruptive Innovation Awards
, hosted at NYU Stern, honored several leading disruptive innovators who have impacted the worlds of business, technology, arts and entertainment. Founder of Twitter and Square Jack Dorsey and Room to Read founder John Wood received the Lifetime Achievement awards. Other honorees ranged from pop star Justin Bieber and Rick Rubin, who founded Def Jam Records in his NYU dorm room, to Steven A. Curley for his advances in cancer treatments and Dr. Patricia Bath, the first person to demonstrate Laserphaco cataract surgery.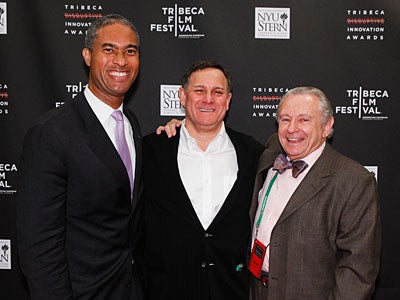 Dean
Peter Henry
(left) and Tribeca Disruptive Innovation Awards Co-founder Craig Hatkoff (center) kicked off the event. Professor
Al Lieberman
(right), executive director of NYU Stern's
Entertainment, Media & Technology Program
, has taught an undergraduate class in conjunction with the Tribeca Film Festival since 2008.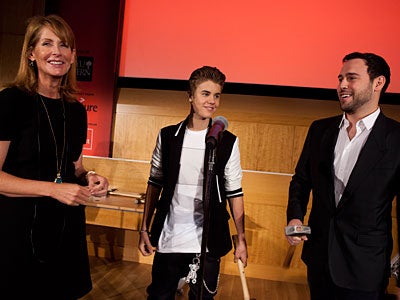 Popstar Justin Bieber (center) and talent manager Scooter Braun (right), both recognized for the historic discovery of Bieber on YouTube and his subsequent rise to fame via social media, were among this year's honorees. WNBC's Perri Peltz (left) hosted the awards ceremony.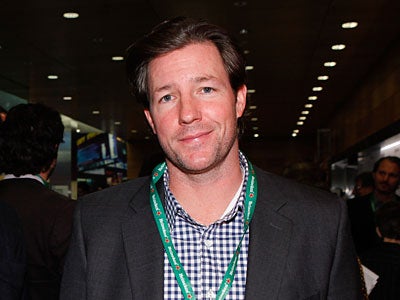 Writer, director and actor Ed Burns was recognized for challenging the economics of the traditional movie-making business model. His production of the feature film
Newlyweds
was completed on a micro-budget, without fixed sets and on a small high-definition camera.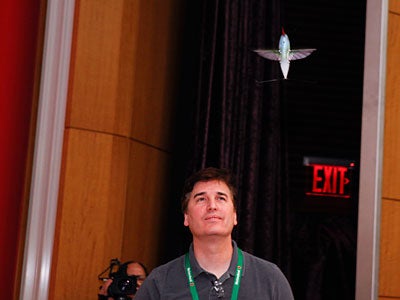 Dr. Kaigham J. Gabriel showcased the "Hummingbird," DARPA's (Defense Advanced Research Projects Agency) prototype nano-drone.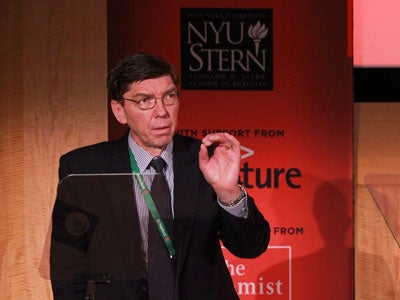 Harvard Professor Clayton M. Christensen (above) described his Disruptive Innovation Theory, which explains how simpler, cheaper technologies, products and services can revolutionize industry.