Upcoming Events
November 3, 2017
The 2nd Annual NYU Stern FinTech Conference
Join practitioners and academics for the cutting edge of FinTech innovation. The day-long forum will explore "The Transformative Potential and Regulatory Challenges of FinTech."
November 6, 2017
The 5th Annual EMT Summit
Discuss the latest in the entertainment, media, and technology space and connect with industry experts.

More Events >
Discover Your Network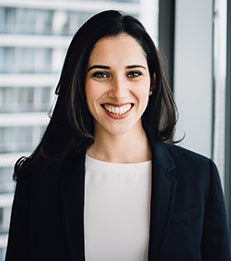 Carolina Cuello, MS '17,
shares her experiences in Stern's
Master of Science in Accounting
.
Give Back to Stern
Connect with Us
---