Announcements
Congratulations to the incoming Class of 2019 accepted applicants!
News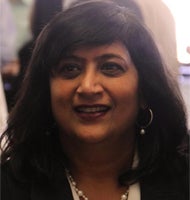 Dean Geeta Menon named to Economic Times's top 20 list of Global Indian Women.
Read more
.
Student & Alumni Spotlight
Katina Mountanos (BS '14)





Katina Mountanos learned important lessons and developed valuable skills throughout her Stern experience. Read more.