The Stern Advantage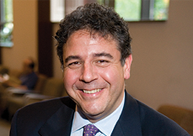 Our formula for success includees having a world renowned and dedicated faculty, a 2:1 faculty-to-student ratio, a supportive and collaborative community, and a location in the center of global business. Together we create the best opportunities for students to develop their research talents and to prepare for academic careers.
Read more
.
Explore Possible
NYU Stern's doctoral students thrive in an atmosphere of intellectual rigor and creative collaboration. We cultivate colleagues - most go on to become top rate scholars who advance state of the art research in their fields. Our program offers eight areas of study:

PhD Alumni Spotlight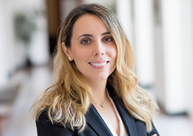 Vilma Todri's research focuses on how digital advertising affects consumers' attitudes and their economic decisions in technology-mediated environments. She is particularly interested in measuring advertising effectiveness employing individual-level big data and identifying mechanisms through which we can attribute credit to different advertising channels according to their ability to increase consumers' propensity to make a purchase.
Read more
.
News & Announcements
---
Quick Links