The Stern Advantage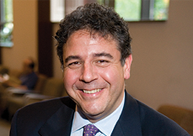 Our formula for success includees having a world renowned and dedicated faculty, a 2:1 faculty-to-student ratio, a supportive and collaborative community, and a location in the center of global business. Together we create the best opportunities for students to develop their research talents and to prepare for academic careers.
Read more
.
Explore Possible
NYU Stern's doctoral students thrive in an atmosphere of intellectural rigor and creative collaboration. We cultivate colleagues - most go on to become top rate scholars who advance state of the art research in their fields. Our program offers eight areas of study:

PhD Alumni Spotlight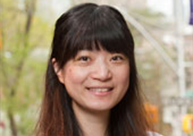 Beibei Li's research focuses on the economics of information technology. In particular, she is interested in understanding how knowledge created in various channels mediated by social media today affects the behavior of various players in the market (e.g., how does online word-of-mouth change the economic decisions of consumers?)
Read more
.
News & Announcements
Our application for admission for Fall 2017 is now open. The deadline to apply is December 31, 2016.
During NYU's Inauguration Week festivities, PhD student Steven Dallas won the Graduate Student Lightning Challenge, in which competitors from across the university were asked to engage and excite the audience about their academic research in under three minutes using only their knowledge and passion.
---
Quick Links