Business and Policy Leader Events
2012 Haskins Cocktail Reception
Featuring Kenneth G. Langone, MBA '60, Vice Chairman, NYU Stern Board of Overseers; President and Chief Executive Officer, Invemed Associates, LLC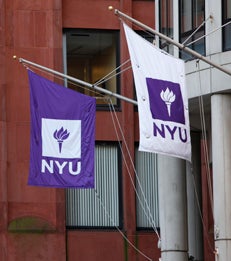 Date:
Tuesday, April 3, 2012
Location:
The Bowery Hotel
Join fellow alumni and business leaders on April 3, 2012, at The Bowery Hotel for our inaugural Haskins Cocktail Reception. This event celebrates and recognizes the contributions of our Haskins Partners, Haskins Fellows, and Young Haskins Partner Associates. For more information about the Reception or to make your Haskins level gift, please contact Stefanie Linnan at (212) 998-0698 or
slinnan@stern.nyu.edu
.
Additional information is also available on the
website
.