Research Center Events
Executive Education Short Course: Disruptive Leadership: Fostering a Culture of Game-Changing Innovation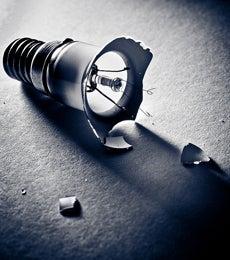 Dates
: October 31 - November 1, 2016
Location
: NYU Washington Square Campus, New York City
Cost
: $3,800 (travel and accommodation not included)
The future is not predictable. We are living in a fast-changing and uncertain time––a disruptive age. The scale of the challenges we face and the accelerating speed of innovation demands a new approach to innovation leadership––a new way of fostering counterintuitive ideas, forcing improbable insights and opening minds to uncomfortable solutions. Disruptive Leadership is about fostering a culture of game-changing innovation that provides the framework and motivation to generate those ideas and execute those solutions. It is an essential skill for any business leader, from a small start-up to a global corporation, with the desire to transform organizational processes and behaviors, and ask, "Why hadn't we ever thought about our business and culture this way before?"
This program is intended for those who wish to rethink the habits that have made them successful in the past, and challenge the conventional wisdom and industry models that have defined their businesses. To achieve these objectives, this course combines presentations and discussions with practical exercises so that participants can apply disruptive leadership principles to business issues and scenarios.
This course is a fit for individuals with high potential for leadership, who are managing other people or teams or have significant leadership responsibilities.
For more information on this short course for executives, please visit the course
webpage
.