Student Club Events
ProMotion Pictures Program Teams Up with SUBWAY® to Create Branded Entertainment
NYU students walked the red carpet this month at the ProMotion Pictures Gala to celebrate the University's 2011-2012 partnership with SUBWAY® and Content & Co.
Through the ProMotion Pictures Program, graduate students from the Stern and Tisch Schools joined forces to produce branded entertainment as part of the Subway Fresh Artists™ Challenge. Hosted at the Tribeca Cinemas, the event featured screenings of two winning web series, produced by NYU students.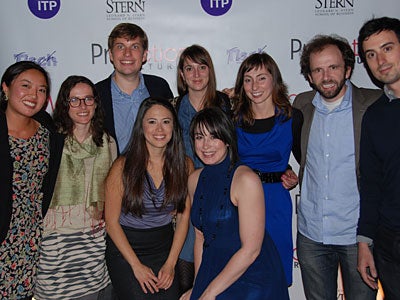 ProMotion Pictures Executive Board
About the NYU-Subway Partnership
Starting in fall 2011, SUBWAY®, challenged students to develop a creative treatment for a scripted episodic web series entitled,
Every Breakfast Sandwich Tells A Story
. More than 50 student teams at NYU and USC submitted creative concepts for judging by a panel of representatives from SUBWAY®; Content & Co.; NYU and USC faculty and alumni; and industry-insiders James Widdoes, director of "Two and a Half Men," and Brian Baumgartner, Emmy Award-winning actor from NBC's "The Office." The four winning series – two from NYU and two from USC – premiered at the IFC Crossroads House in March at the 2012 SXSW Festival in Austin, TX.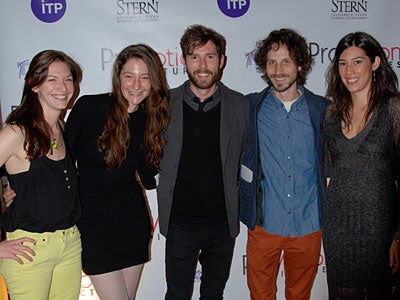 Tech Up Team

About NYU's ProMotion Pictures
Established in 2004, NYU's ProMotion Pictures program brings together business and creative talent from the graduate programs at NYU's Stern School of Business as well as the Kanbar Institute of Film & Television and the Interactive Telecommunications Program at the Tisch School of the Arts to produce branded entertainment for major companies. Already in its eighth installment, the program is sponsored by a different company each year. Past sponsors include I Love New York, Cisco, Volvo, Verizon, Unilever's Axe, Heineken and Johnnie Walker.
Watch the two winning web series, produced by NYU students:
Visit the ProMotion Pictures Program website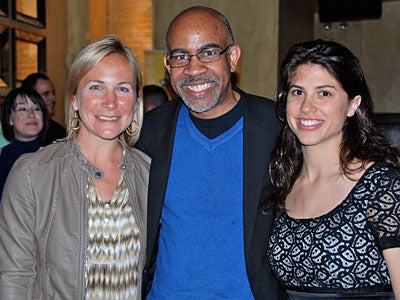 Subway's Caitlin Burke (left); Gary Fraser, dean of students, NYU Stern (center); and NYU Stern MBA student Libby Klein of The Loop team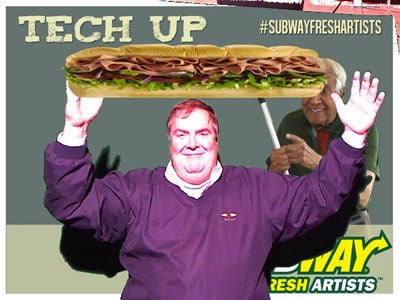 Tony Pace, chief marketing officer, SUBWAY®