Research Center Events
NYU Stern Salomon Center Holds Event on The Role of Private Equity in the US Economy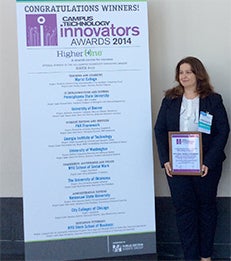 Date:
Friday, October 12, 2012
The Role of Private Equity in the US Economy
A conference jointly sponsored by the Federal Reserve Bank of New York and the NYU Stern Salomon Center
Conference Organizers:
Anna Kovner, Federal Reserve Bank of New York
Hamid Mehran, Federal Reserve Bank of New York
Matthew Richardson, NYU Stern
This conference aims to promote a better understanding of the role of private equity in the US economy, including real economic effects of private equity transactions and economic welfare implications. The goal is to consider the role of leverage, the transfer of risk from regulated entities to non-regulated entities (and vice versa) and the level of risk of the industry from the perspective of investors, private equity managers, private-equity managed companies and regulators. This understanding, in turn, may help policymakers in their decision making, regulators promote efficiency and financial stability and help investors and general partners measure risk and evaluate projects.
For more information and to register