Rachel Kowal, J.D.
Clinical Professor of Business Law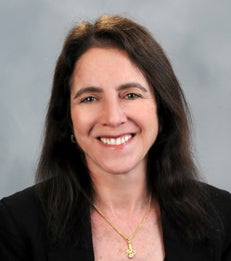 Rachel Kowal is a Clinical Professor of Business Law at NYU Stern School of Business. Professor Kowal teaches courses in the undergraduate and graduate programs including Law, Business and Society; Business and Its Publics; Professional Responsibility and Leadership; Business Law for Managers; and, Professional Responsibility in the Executive MBA program. She joined the faculty of the Stern School in 1988.

Professor Kowal is Deputy Director of the Business and Society Program at the Stern School overseeing all graduate and undergraduate courses that fall within Stern's "social impact" core. Other administrative positions held by Professor Kowal include Associate Director of the Markets, Ethics and Law Program; Director of the Citi Program in Leadership and Ethics; and, Associate Director of the Daniel P. Paduano Faculty Research Symposium in Business Ethics. Her responsibilities include editing the program's custom textbook on an annual basis, providing academic support to business ethics faculty, organizing weekly business ethics research seminars and a yearly ethics conference held at the Stern School.
---
Professor Kowal has also served as Associate Dean for Academic Affairs at the undergraduate college, Stern School of Business. She is the recipient of the Ely Kushel Award for Excellence in Teaching and the Citibank Award for Excellence in Teaching and Service to the Stern School of Business.
---
Professor Kowal is an attorney who earned her J.D. from Benjamin N. Cardozo School of Law. She is a member of the New York Bar and the Connecticut Bar. As an attorney, she practiced tax and bankruptcy law with the Internal Revenue Service and the U.S. Attorney's Office. Her B.A. is in history from Cornell University. Professor Kowal's research interests include ethics and corporate social responsibility.