Kenneth S. Bigel
Adjunct Professor of Business Ethics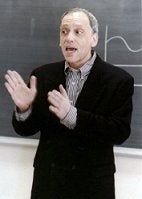 Ken Bigel is an Adjunct Associate Professor of Business Ethics at NYU Stern. His fields of expertise include traditional finance and financial ethics.

Professor Bigel is a member of the National Association of Security Dealers (NASD) Board of Arbitrators and formerly a member of the Certified Financial Planners (CFP) Board of Professional Review. He has published numerous articles in academic journals on the subjects of financial ethics and ethics in education, as well as a textbook in finance. As a litigation support consultant, he has provided background expertise in several high profile cases, including Enron.

Professor Bigel was formerly associated with Bankers Trust, Ford Motor, and Prudential Securities. He holds M.B.A. and Ph.D. degrees from NYU.