Maria Patterson, J.D.
Clinical Assistant Professor of Business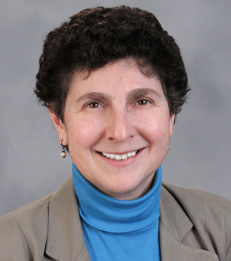 Maria Patterson joined New York University Stern School of Business as a Clinical Assistant Professor of Business in September 2012, after working as an adjunct professor during the 2011-2012 academic year. She is also a retired partner of The Law Offices of Patterson & Aschheim, LLP. Professor Patterson teaches courses on social impact.
Professor Patterson began her legal career working in the then new area of mortgage securitizations and later moved to Shearman & Sterling where she focused on commercial litigation and bankruptcy. She also served for many years as in-house counsel at a major New York financial institution and was in private practice at a litigation and bankruptcy boutique.
Professor Patterson has served on the Judiciary Committee, the Council of International Affairs, and the Foreign and Comparative Law Committee of the Association of the Bar of the City of New York, chairing the last for three years. She is also a volunteer arbitraitor in NYC small claims court.
Professor Patterson received her B.A. magna cum laude in history from Davidson College and her J.D. from Columbia Law School. She is a member of the Davidson College Board of Visitors.